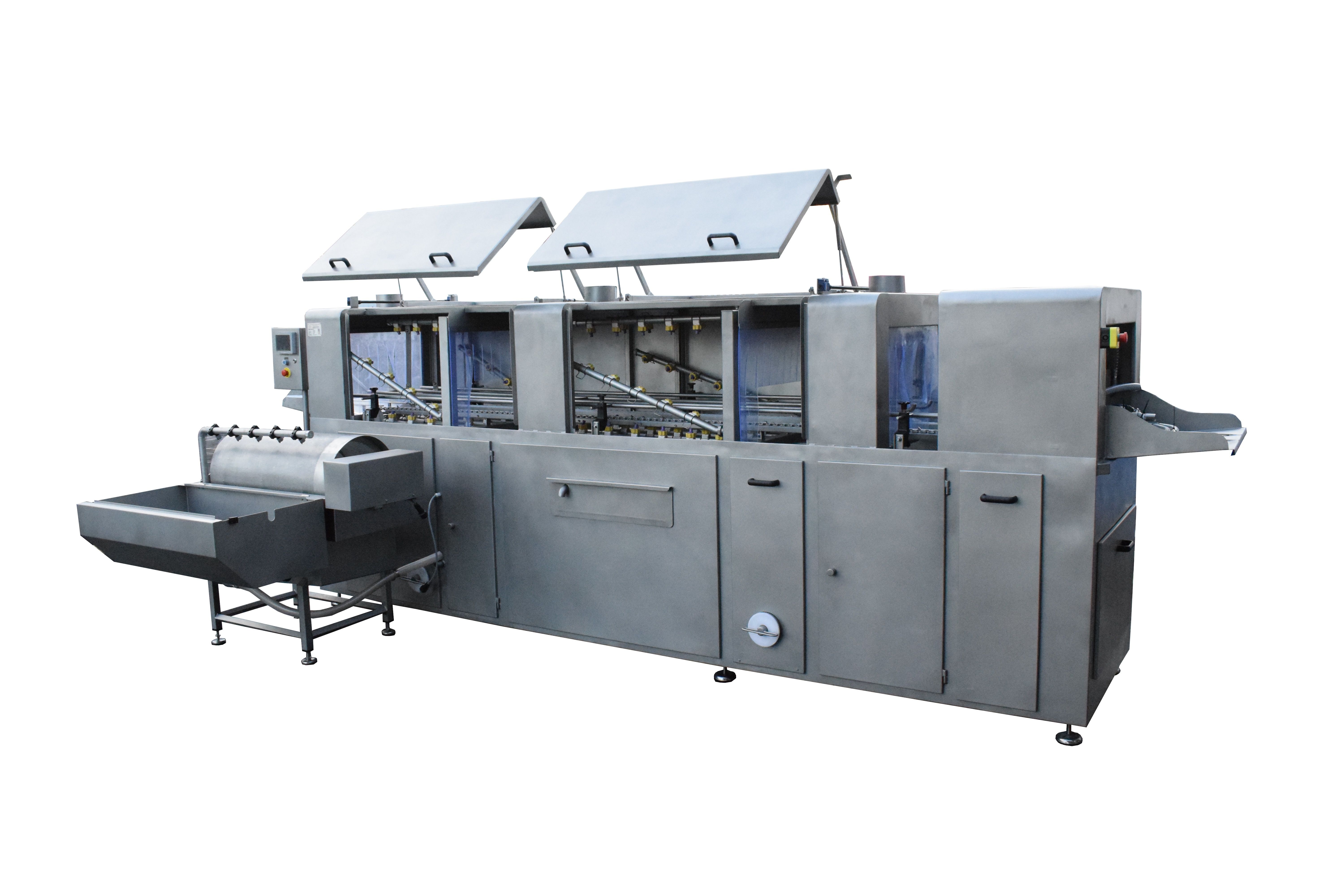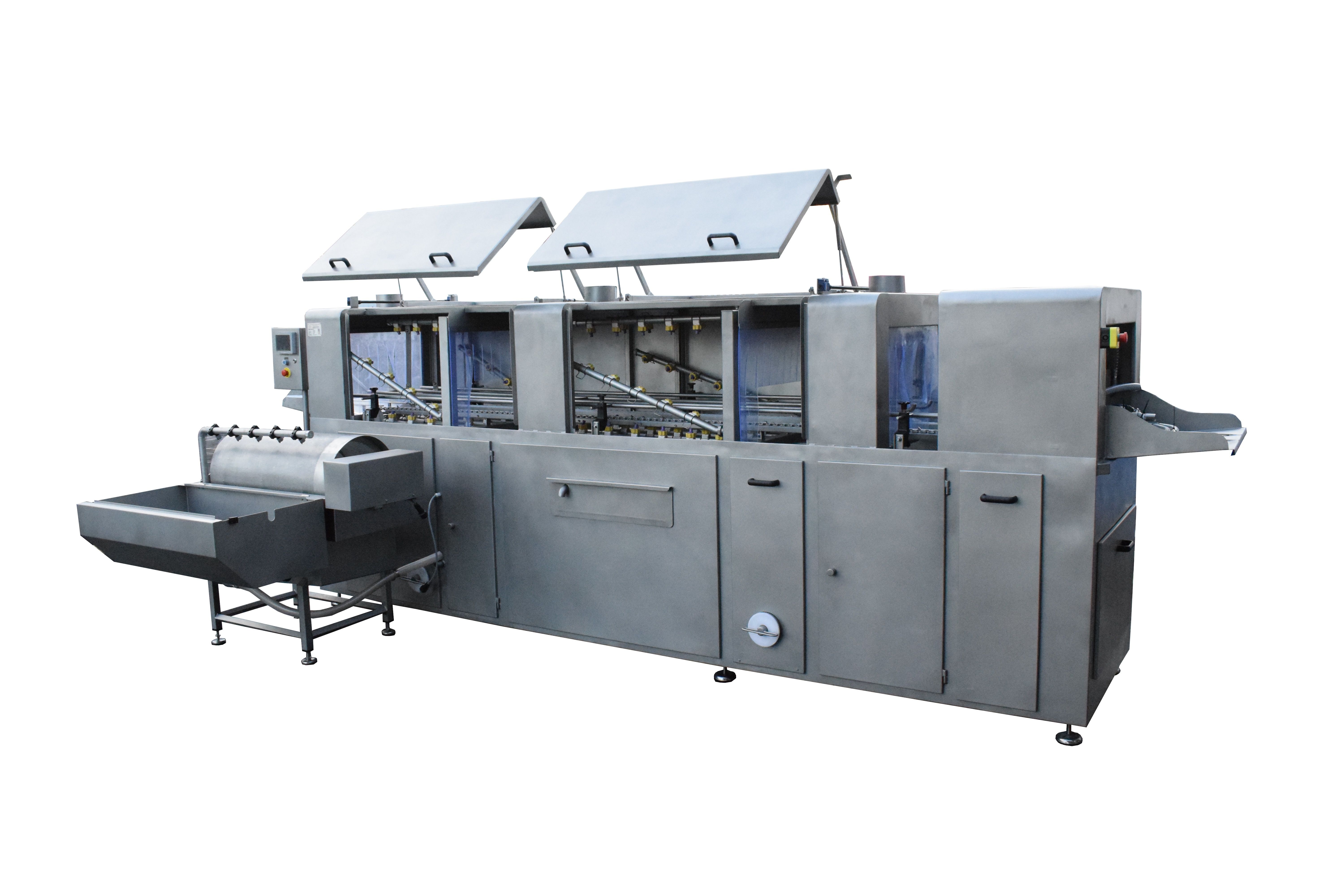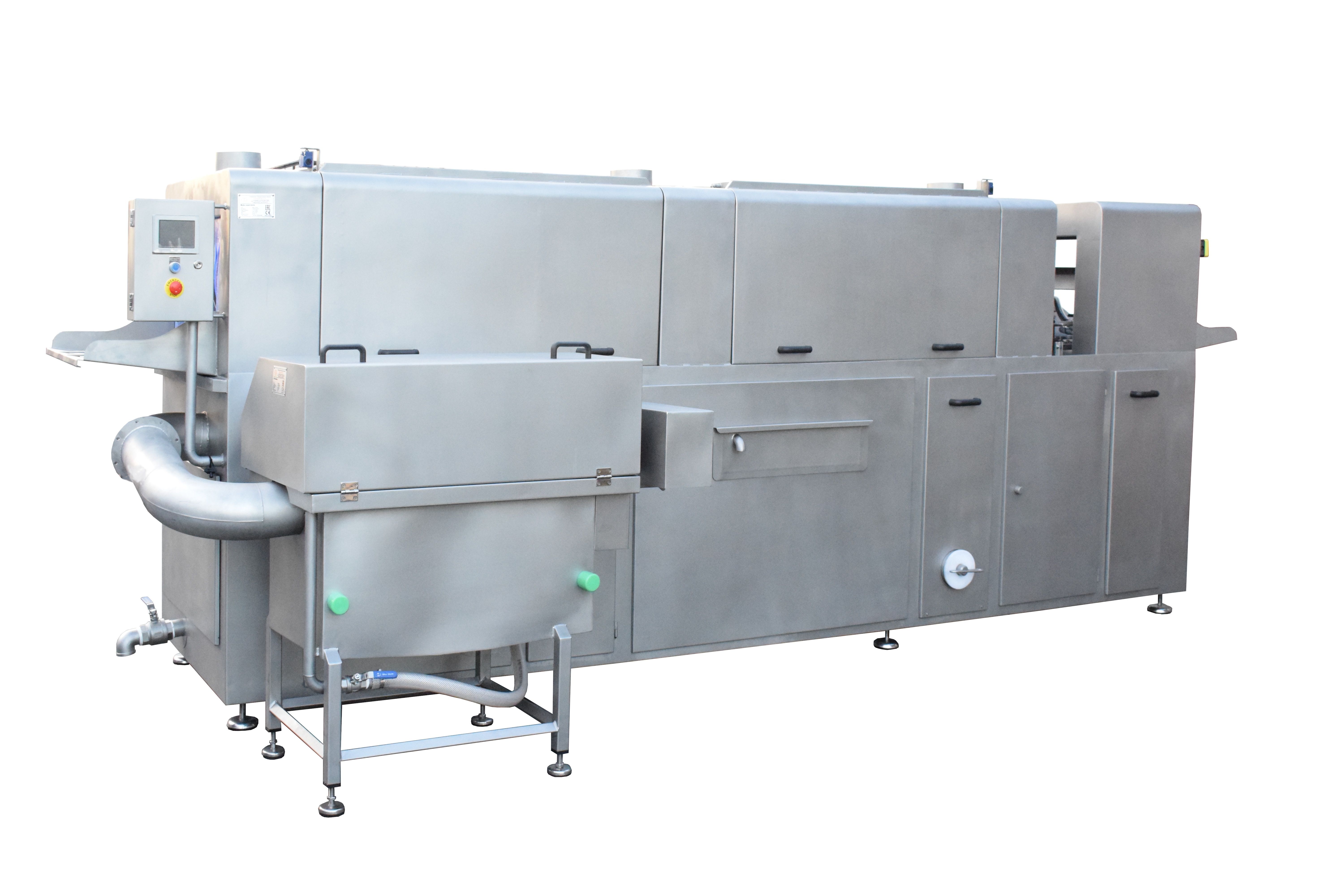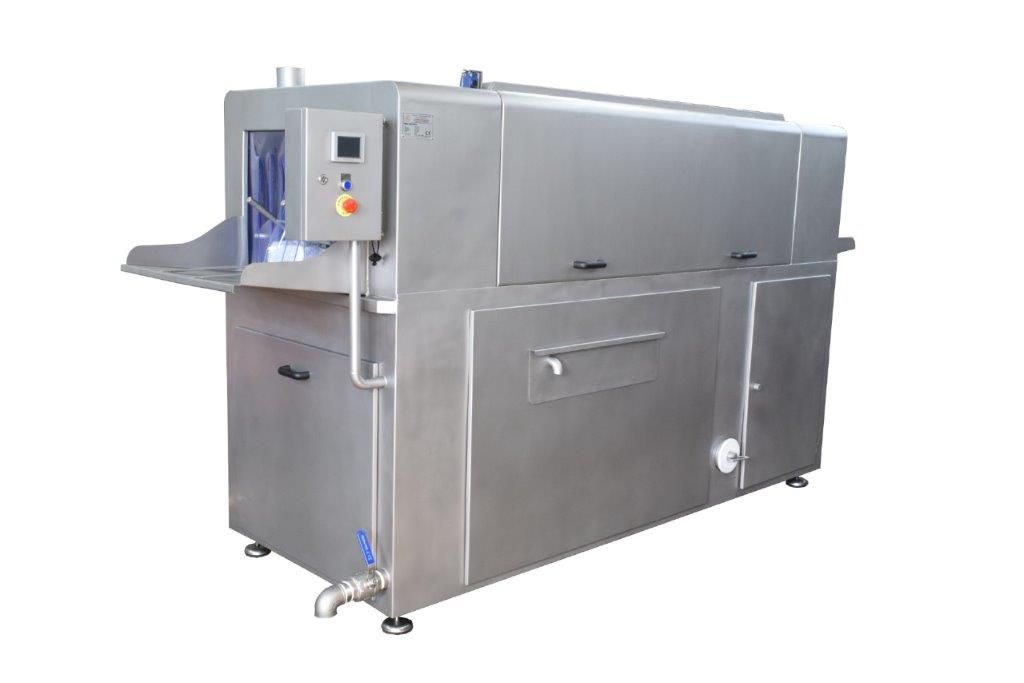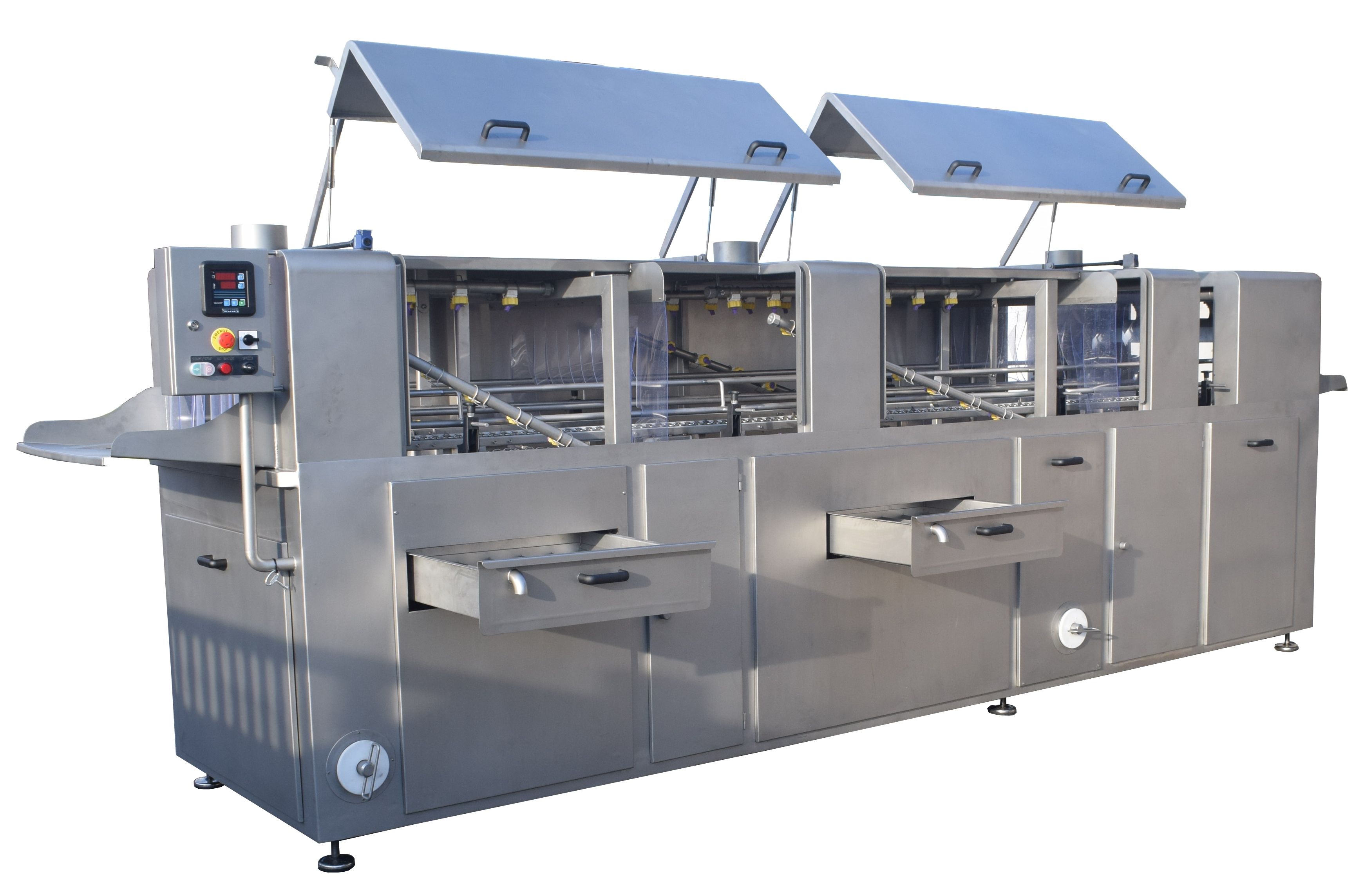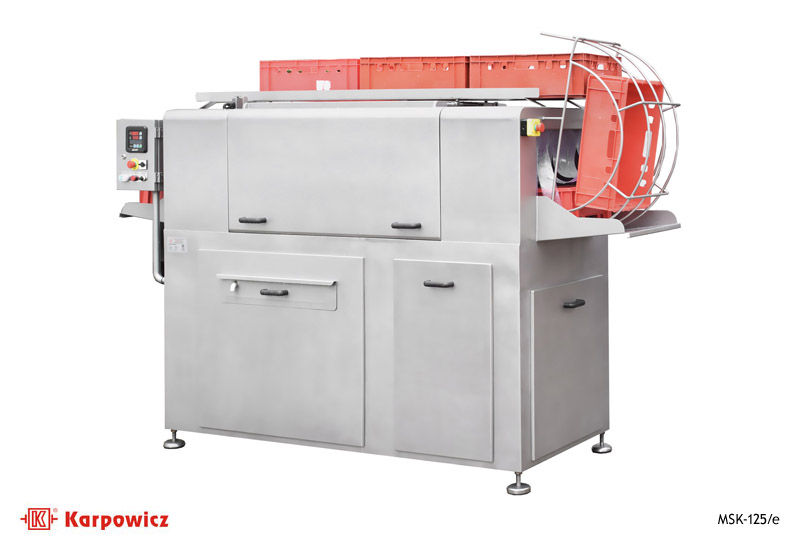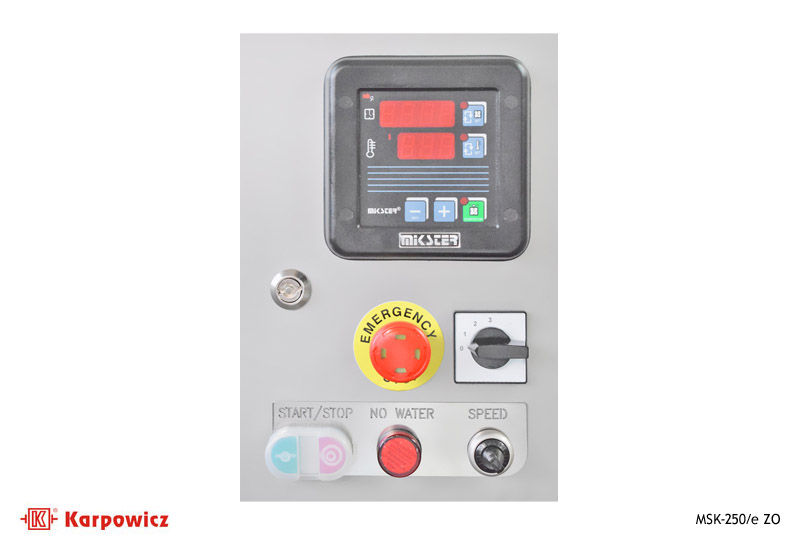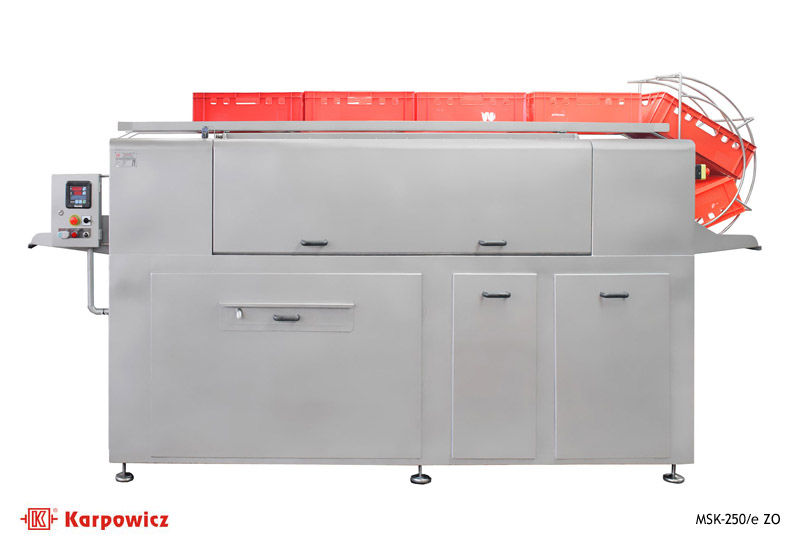 Application: Washing Machines
Universal Passage Washing Machine for Plastic Crates type: MSK
Application: Device is designed for automatic washing of standard plastic crates, based on a rectangular 600×400 mm and a height up to 420 mm, and for washing covers of such containers and pallets.
Construction: Construction of appliance is made of acid-resisting steel. Two-jacket heating system of washing water with closed water cycle. W
Variants of heating: electric, gas burner, oil burner or steam heating [max. pressure – 0.5 bar].
Principle: Transport of containers performs mechanically. Washing in standard machine performs in two stages:
principal washing (hot water with washing agent addition)

final rinsing (with flowing water)
Type
MSK-125
MSK-370
MSK-600
MSK-900
Capacity [pcs/hr]
125
370
150-600
150-900
Dimensions L / B / H [mm]
3400 / 1000 / 1800
4000 / 1100 / 2000
4200 / 1200 / 1800
4600 / 1200 / 1950
Electrical heating power [kW]
31,5
42
52,2
52,5
Max consumption of fuel oil (oil heating) [kg/h]
2,8
4
4,5
5
Max consumption of fuel gas GZ50 (gas heating) [m3/h]
3
4,7
5
5,5
Main pump power [kW]
3,0
7,5
11
11
Type of detergent proportioner
automatic (temporal)
Regulation of conveyor speed
No
Yes
Yes
Yes
Consumption of water vapor [kg/h]
30
78
80
100
Approximate weight [kg]
~800
~1000
~1100
~1200