Product Catalog
Application:
Rotary slotted drum filters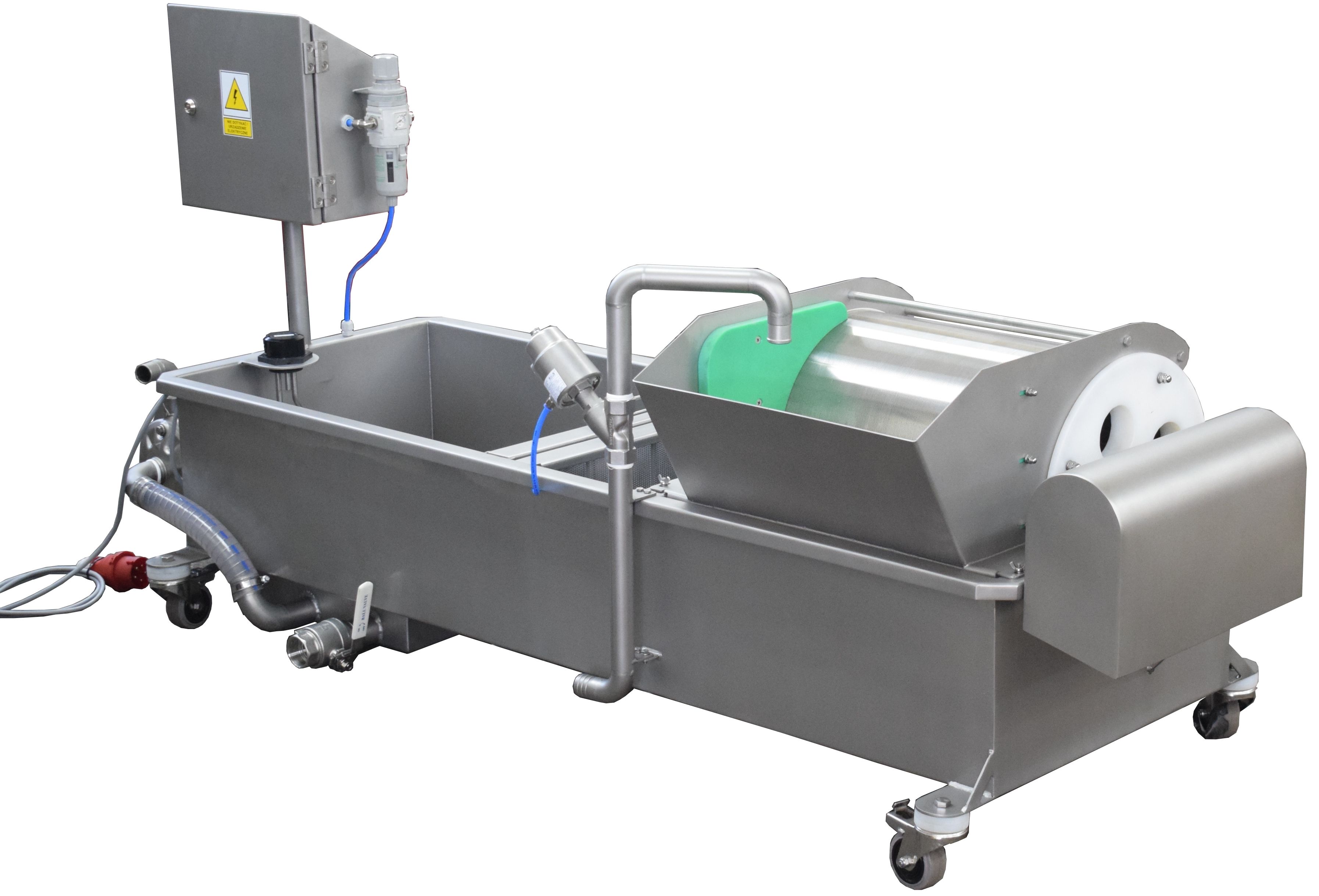 Rotary slotted drum filter type: FNK / with cooling system type: FNK-c
Purpose: The drum filter is used to separate solid contaminants from the liquid, eg. from brine. Works with Injectors type: NK and Brine mixers type: MSPK. The filter is also available in a version with a cooling system type: FNK-250c.
Principle: Solids are removed from the liquid during the flow ofliquid through the rotary drum filter, and a team of differentgradation screens.
More