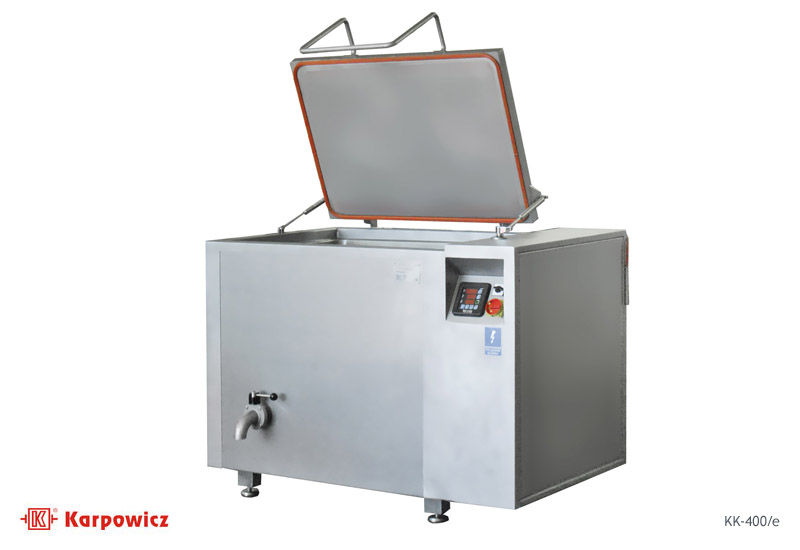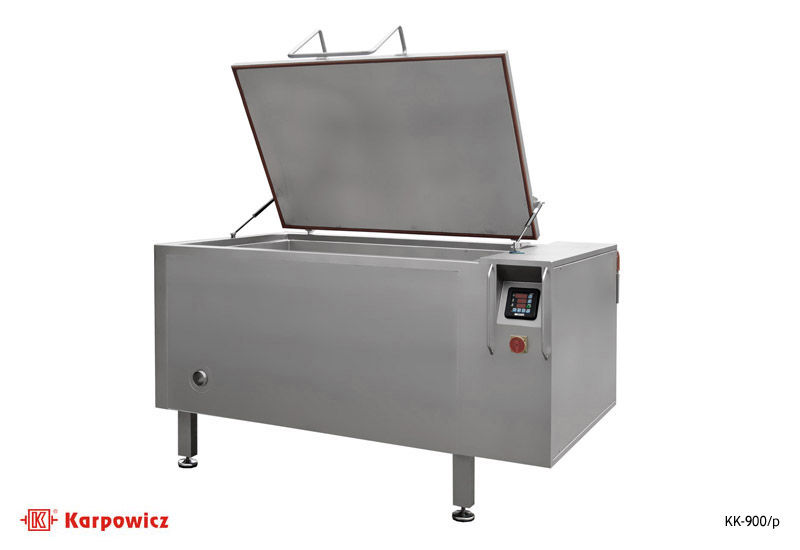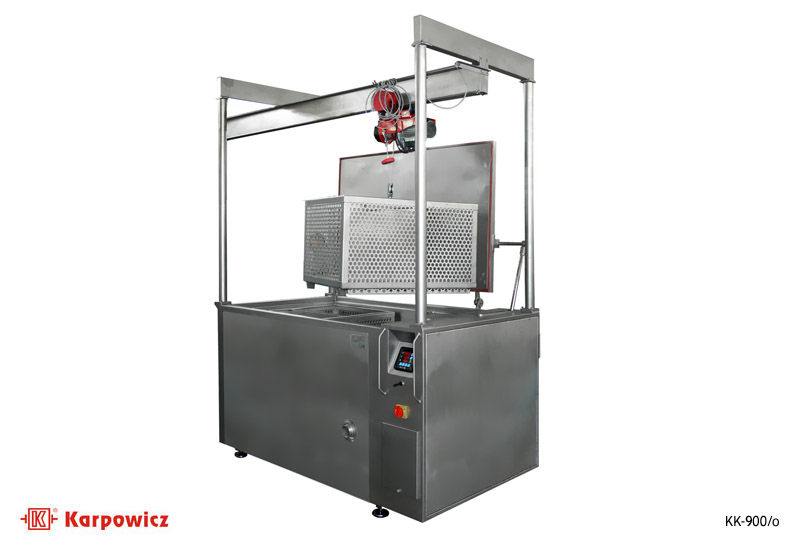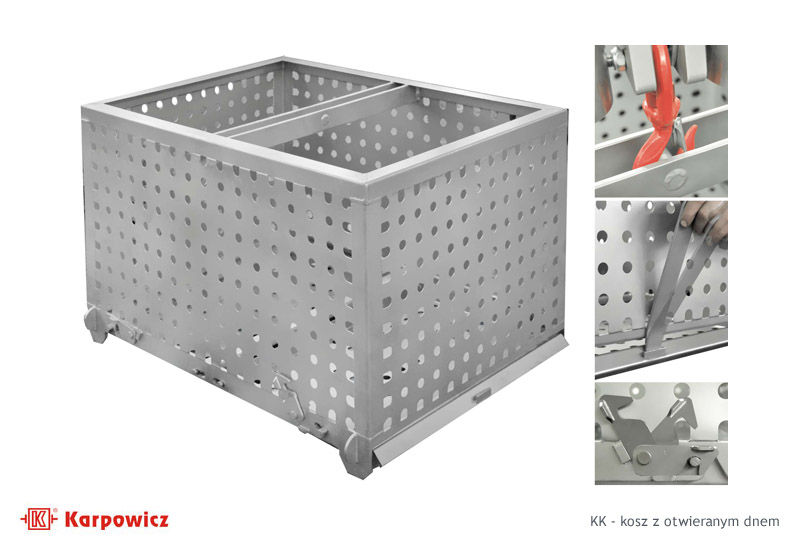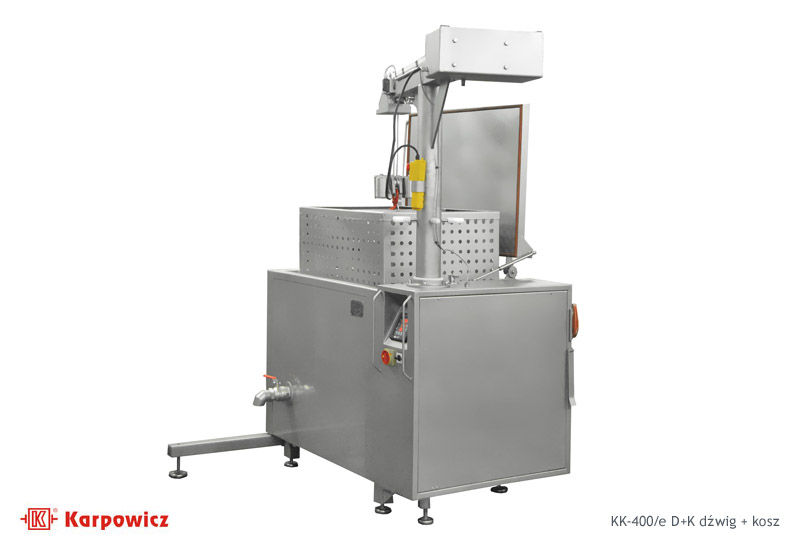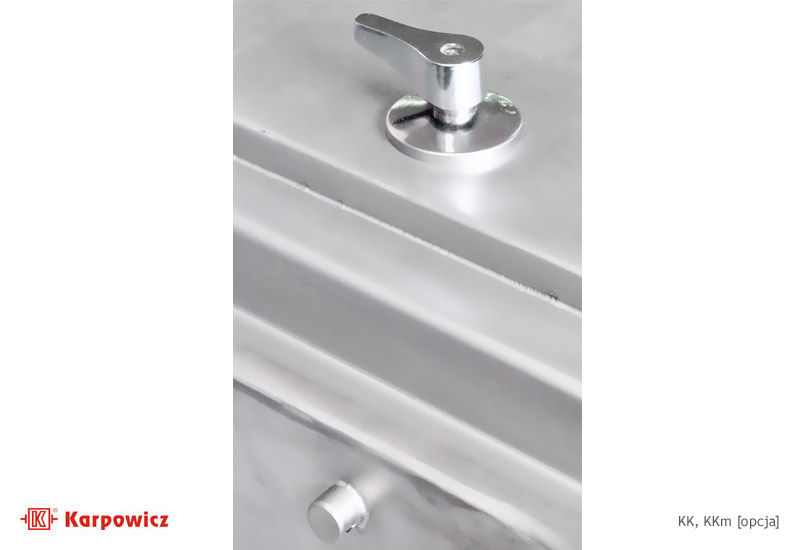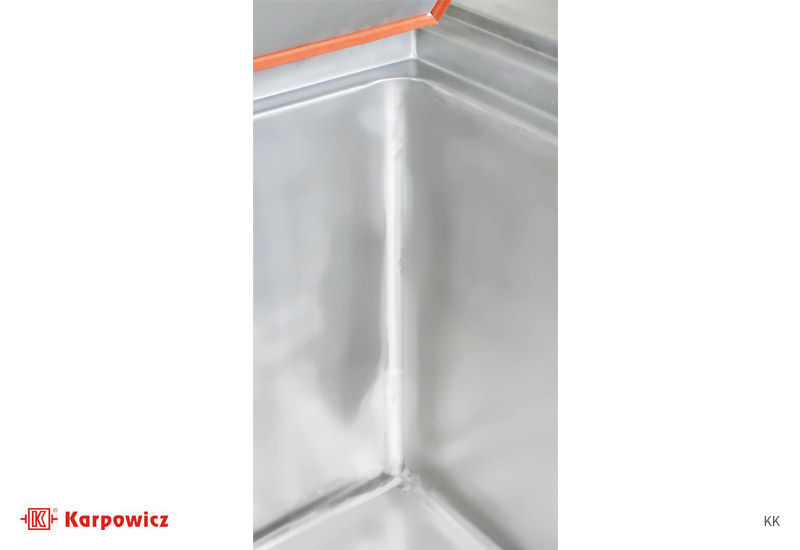 Application: Cooking boilers
Universal Cooking Boiler type: KK
Application: Cooking boiler is used for scalding, cooking and lard melting.
Construction: Construction is made of stainless steel, dual-jacket heating system assures uniform charge temperature, it protects from product burning and it guarantees small required amount of energy. Features: microprocessor control to adjust: batch temperature, oil jacket, a temperature sensor (the bar), the time operation of the boiler, the autostart function. Insulated floor, side walls, lid, drain, water inlet are standard facilities. Boiler dimensions and equipment can be adapted to individual needs.
Variants of heating: electric, gas burner, oil burner or steam heating [max. pressure – 0.5 bar].
Optional equipment: cover lifted pneumatically, shelves for storing smoking bars, baskets with opening bottom, the lifting device type: "crane" or gantry.
Please note! Devices are constantly upgrading, so the specifications, dimensions and weight may be different from values ​​given in the table. Dimensions and weights are approximate and can not be the basis for design purposes or shipping. We provide details in the case of purchase.
| | | | | |
| --- | --- | --- | --- | --- |
| Boiler type | KK-400 | KK-600 | KK-900 | KK-1200 |
| Boiler capacity [l] | 400 | 600 | 900 | 1200 |
| Overall dimensions A / B / H [mm] | 1500 / 890 / 1100 | 1500 / 1190 / 1100 | 2000 / 1190 / 1100 | 2500 / 1190 / 1100 |
| Internal dimensions a / b / h [mm] | 1000 / 700 / 650 | 1000 / 1000 / 650 | 1500 / 1000 / 650 | 2000 / 1000 / 650 |
| Temperature control range [°C] | 0 – 130 | 0 – 130 | 0 – 130 | 0 – 130 |
| Boiler power (electric heating) [kW] | 21 | 31,5 | 42 | 52,5 |
| Max. oil consumption (oil heating) [kg/h] | 1,5 | 2,4 | 3,3 | 3,8 |
| Max. gas consumption (gas heating) [m3/hr] | 2 | 3,1 | 4,3 | 5 |
| Water connection | 3/4" | 3/4" | 3/4" | 3/4" |
| Approximate weight [kg] | ~440 | ~530 | ~740 | ~1000 |