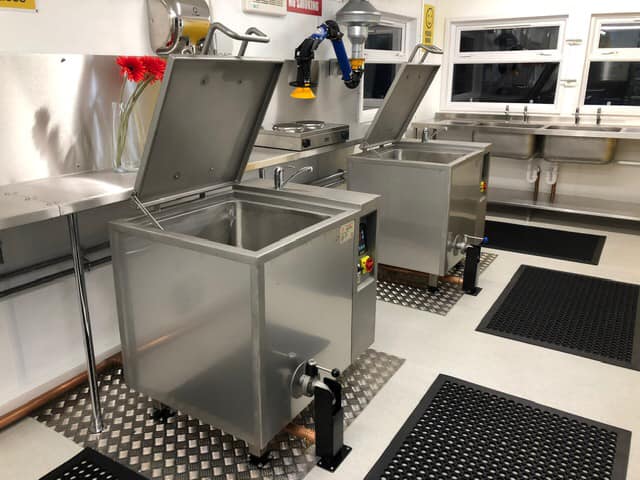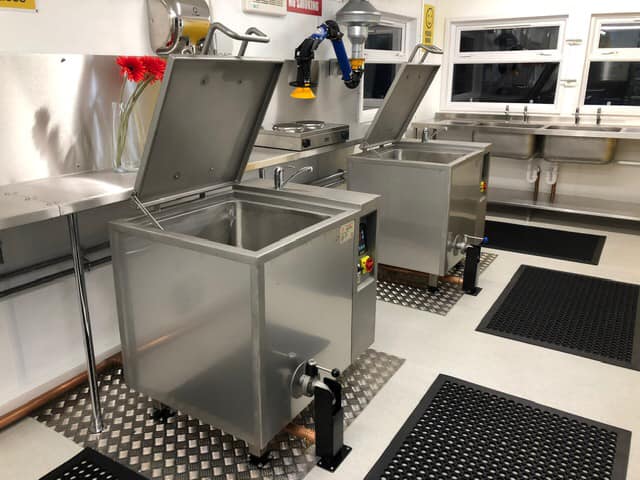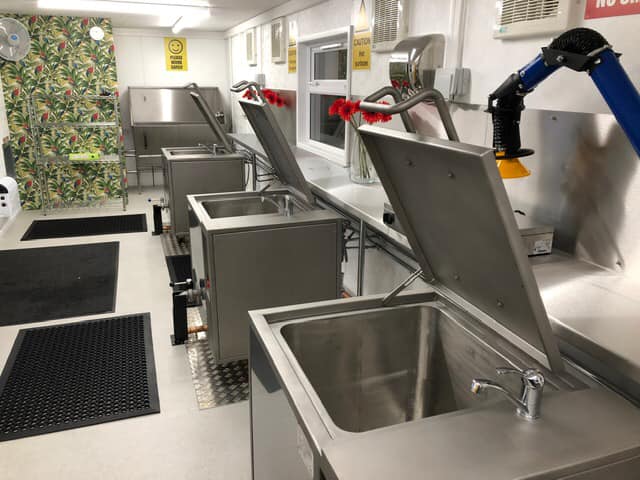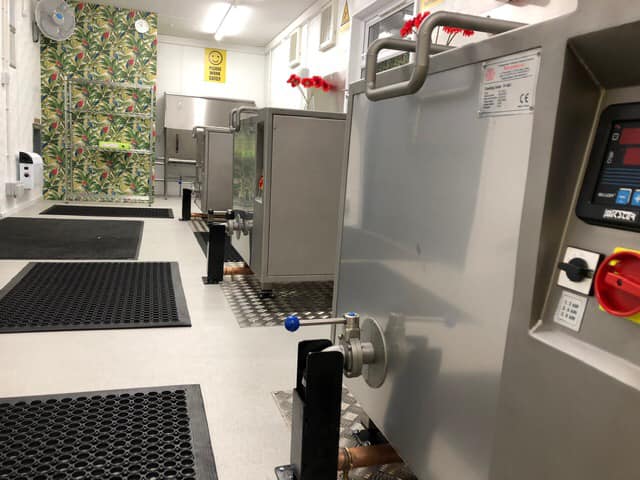 Application: Cooking boilers
Small Cooking Boiler; with oil-jacketed, type: KK/e
Application: Cooking boiler is used for scalding, cooking and lard melting.
Construction: Construction is made of stainless steel, dual-jacket heating system assures uniform charge temperature, it protects from product burning and it guarantees small required amount of energy. 
Features: microprocessor control to adjust: batch temperature, oil jacket, a temperature sensor (the bar), the time operation of the boiler, the autostart function. Insulated floor, side walls, lid, drain, water inlet are standard facilities.
Variants of heating: electric,
Please note! Devices are constantly upgrading, so the specifications, dimensions and weight may be different from values ​​given in the table. Dimensions and weights are approximate and can not be the basis for design purposes or shipping. We provide details in the case of purchase.
| | | | |
| --- | --- | --- | --- |
| Boiler type | KK-150/e | KK-200/e | KK-250/e |
| Boiler capacity [l] | 150 | 200 | 250 |
| Overall dimensions A / B / H [mm] | 860/700/950 | 860/900/950 | 1060/900/950 |
| Internal dimensions a / b / h [mm] | 550/550/550 | 550/750/550 | 750/750/550 |
| Temperature control range [°C] | 0 – 130 | 0 – 130 | 0 – 130 |
| Boiler power (electric heating) [kW] | 12 | 12 | 18 |
| Water connection | 1/2" | 1/2" | 1/2" |
| Approximate weight [kg] | 190 | 210 | 240 |