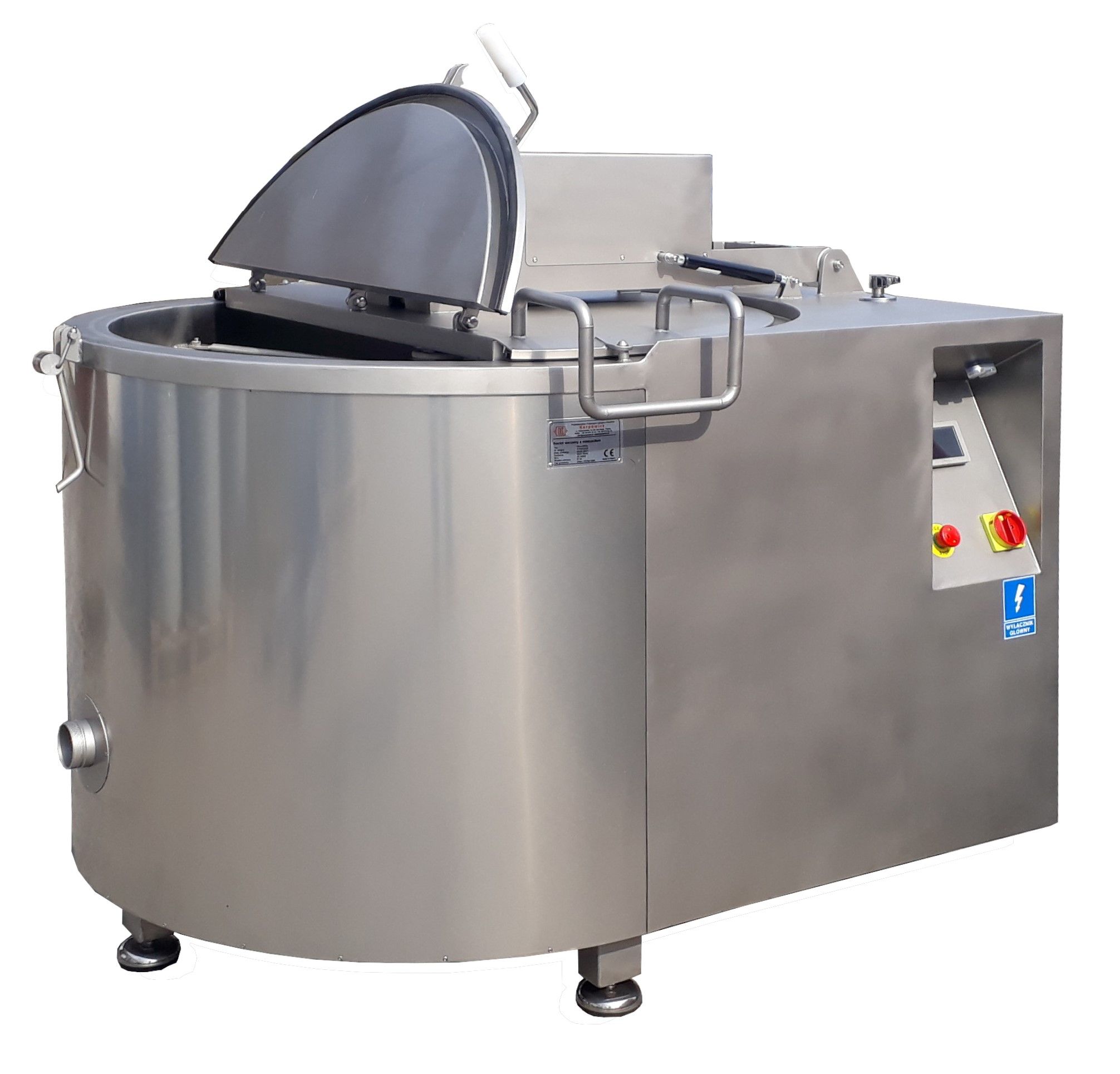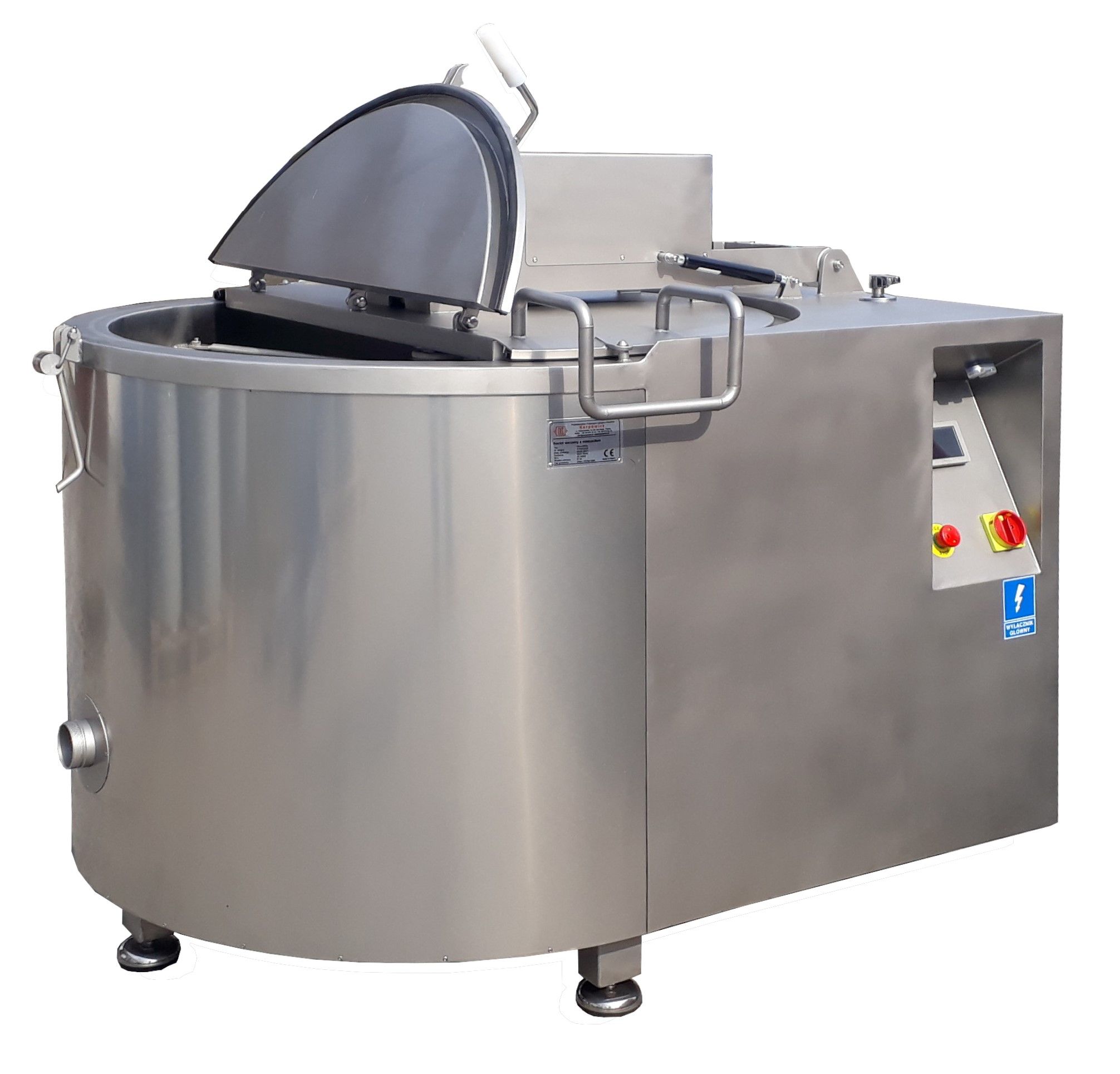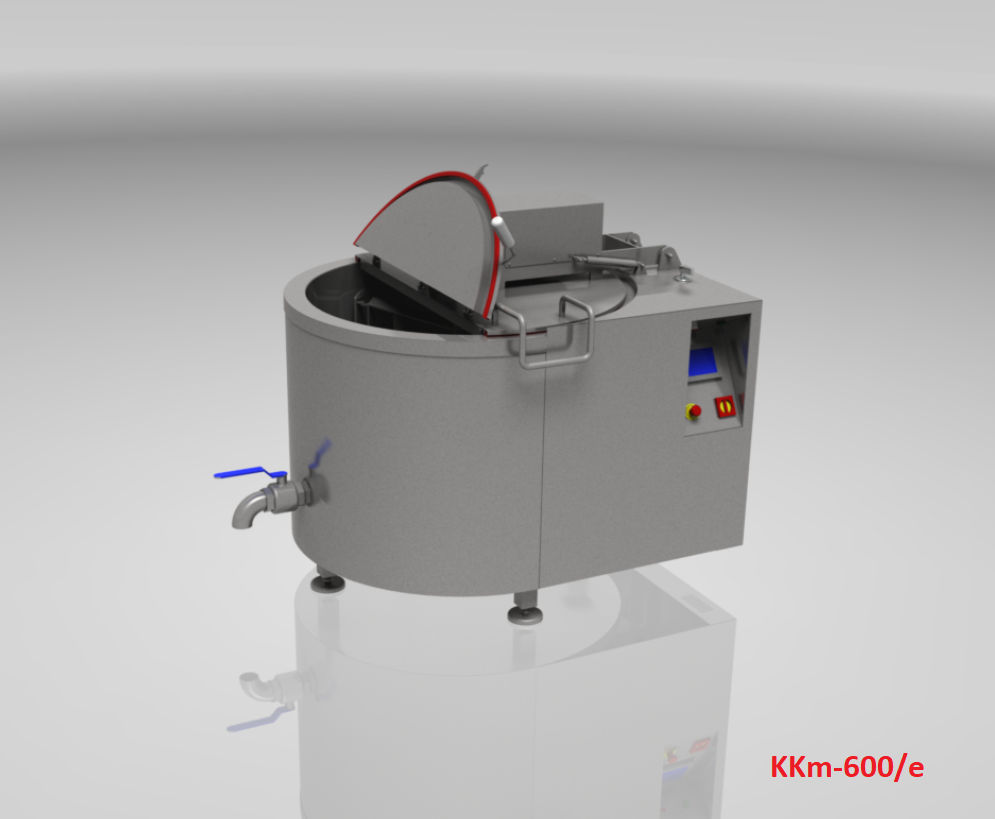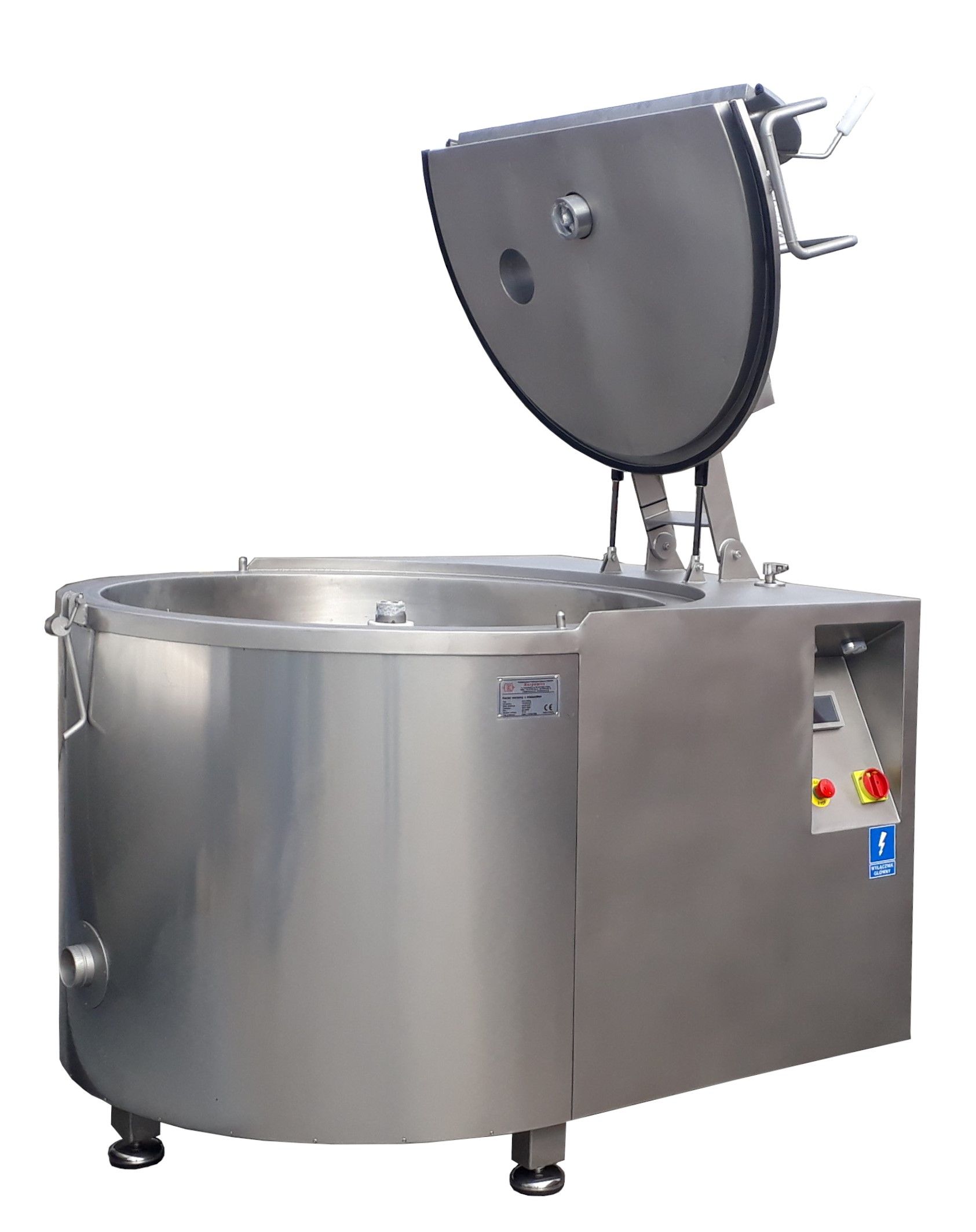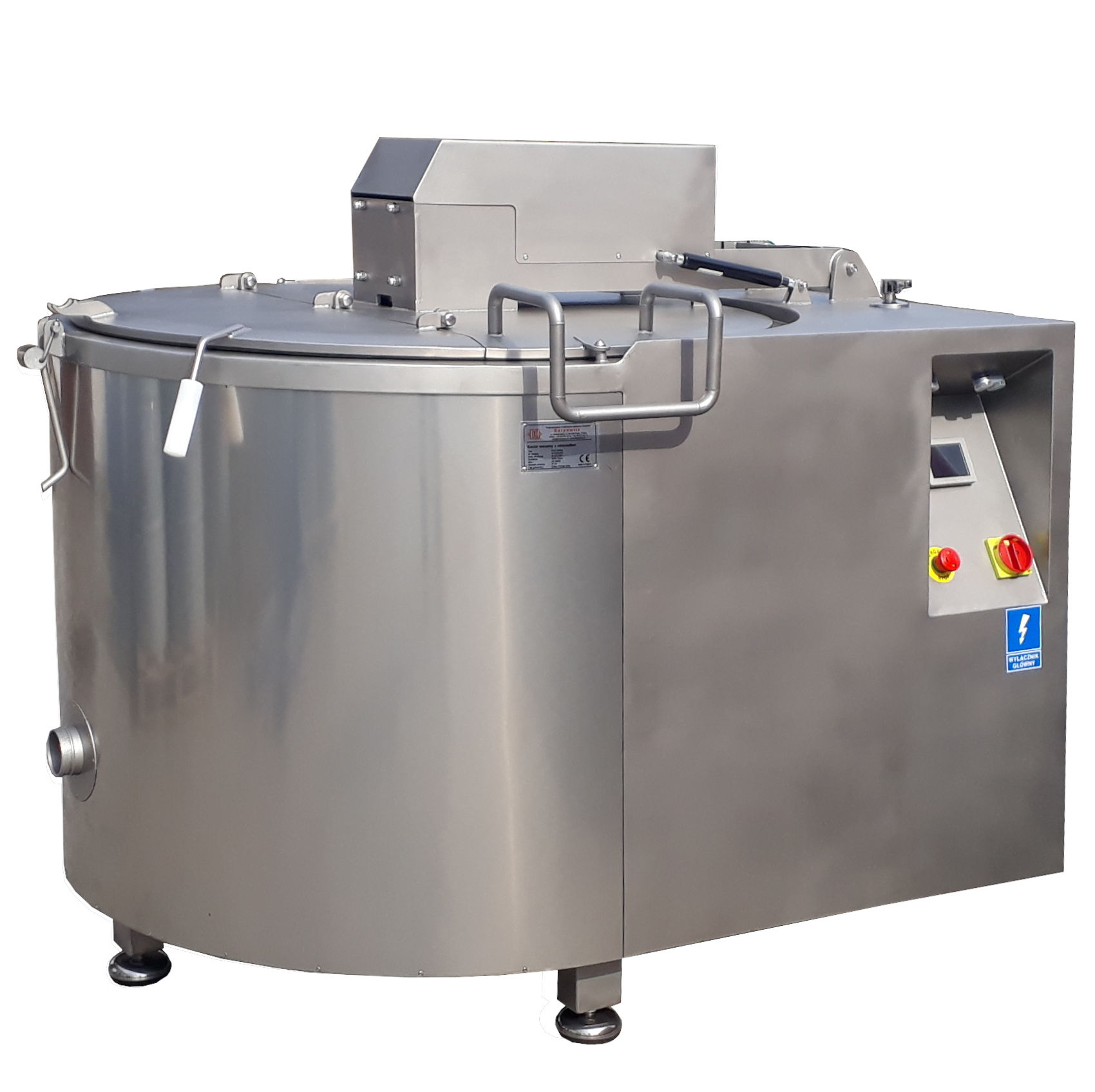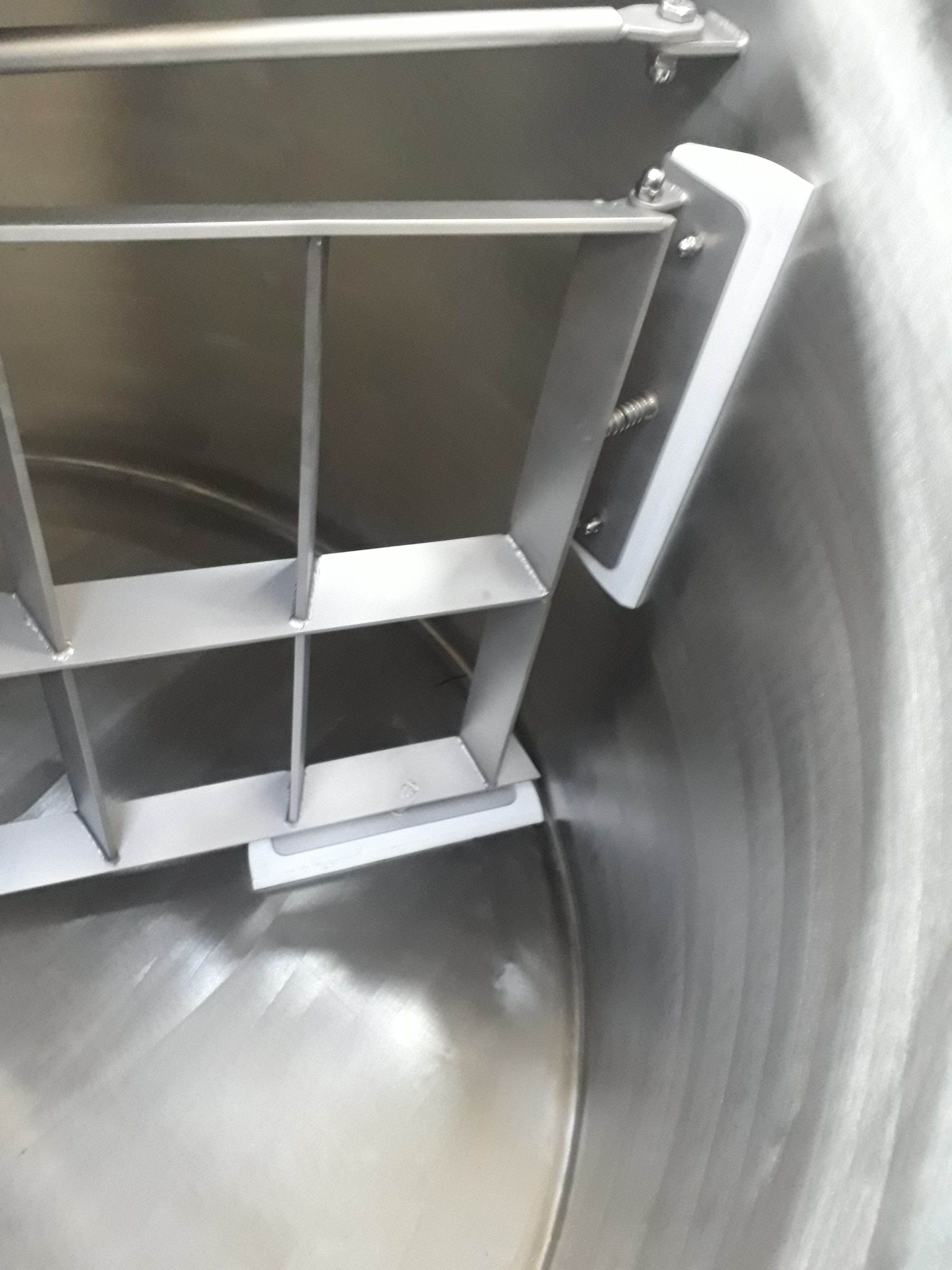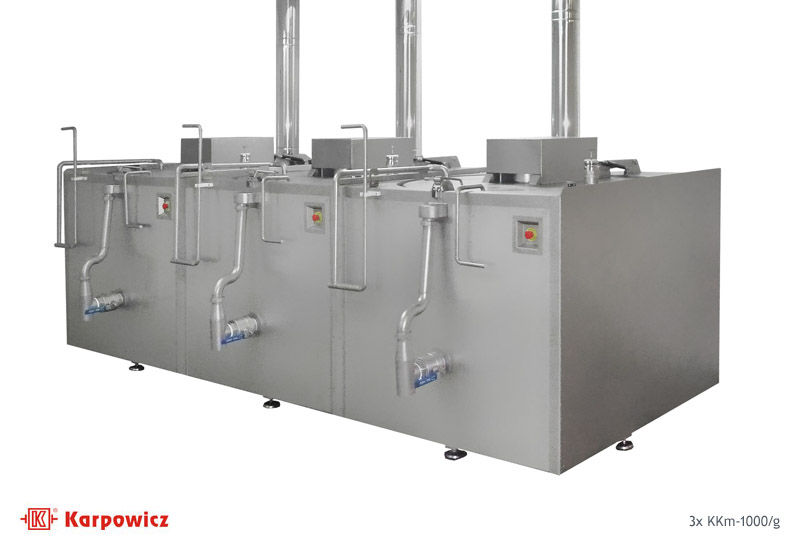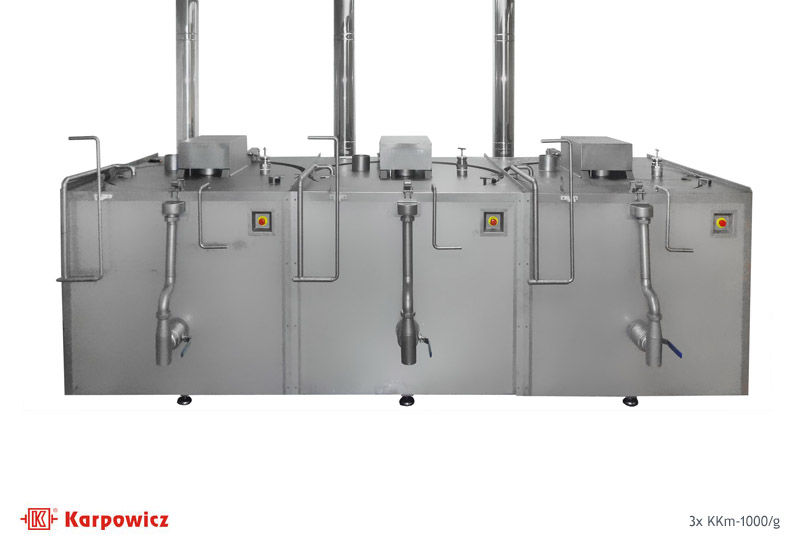 Application: Cooking boilers
Round section cooking boiler with mechanical mixer type: KKm
Application: Cooking boiler is used for melting fat, the production of ketchup, cooking products.
Construction: Boiler construction is made of acid resistant steel. Two-jacket heating system protects from product burning. Teflon scraper in mixers clean thoroughly boiler surfaces during lard melting.
Equipment: microprocessor control of: product temperature, oil jacket temperature, time of operation of the boiler, the autostart function. Agitator finished with teflon scrapers, insulated construction, discharge of steam, water inlet, drain valve ended – knee .
Variants of heating: electric, gas burner, oil burner or steam heating [max. pressure – 0.5 bar].
| | | | |
| --- | --- | --- | --- |
| Boiler type | KKm-300 | KKm-600 | KKm-1000 |
| Boiler capacity [l] | 300 | 600 | 1000 |
| Overall dimensions A / B / Hload/ H [mm] | 1200 / 970 / 1000 / 1300 | 1500 / 1340 / 1100 / 1400 | 1800 / 1550 / 1200 / 1500 |
| Internal dimensions d / h [mm] | 820 / 650 | 1100 / 700 | 1300 / 850 |
| Temperature control range [°C] | 0 – 150 | 0 – 150 | 0 – 150 |
| Boiler power (electric heating) [kW] | 21 | 31,5 | 52,5 |
| Max. oil consumption (oil heating) [kg/h] | 2,4 | 3,3 | 4,3 |
| Max. gas consumption (gas heating) [m3/hr] | 3,1 | 4,3 | 5,5 |
| Optionally – Water connection | 3/4" | 3/4" | 3/4" |
| Unit mass (electric heating) [kg] | ~550 | ~650 | ~1000 |
| Mixer rotations [rotation/min] | ~20 | ~20 | ~20 |
| Mixer moto-reducer power [kW] | 0,75 | 0,75 | 0,75 |