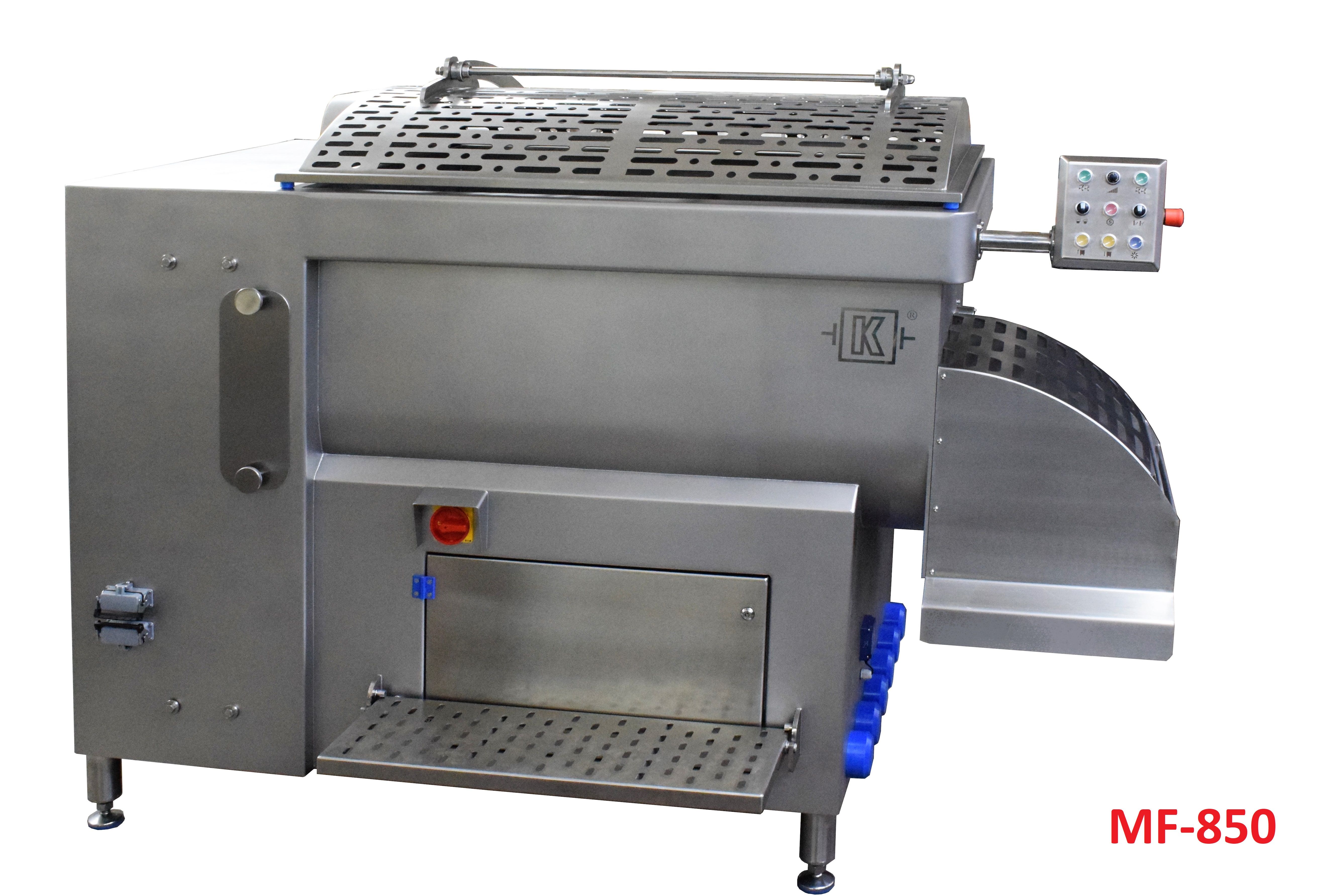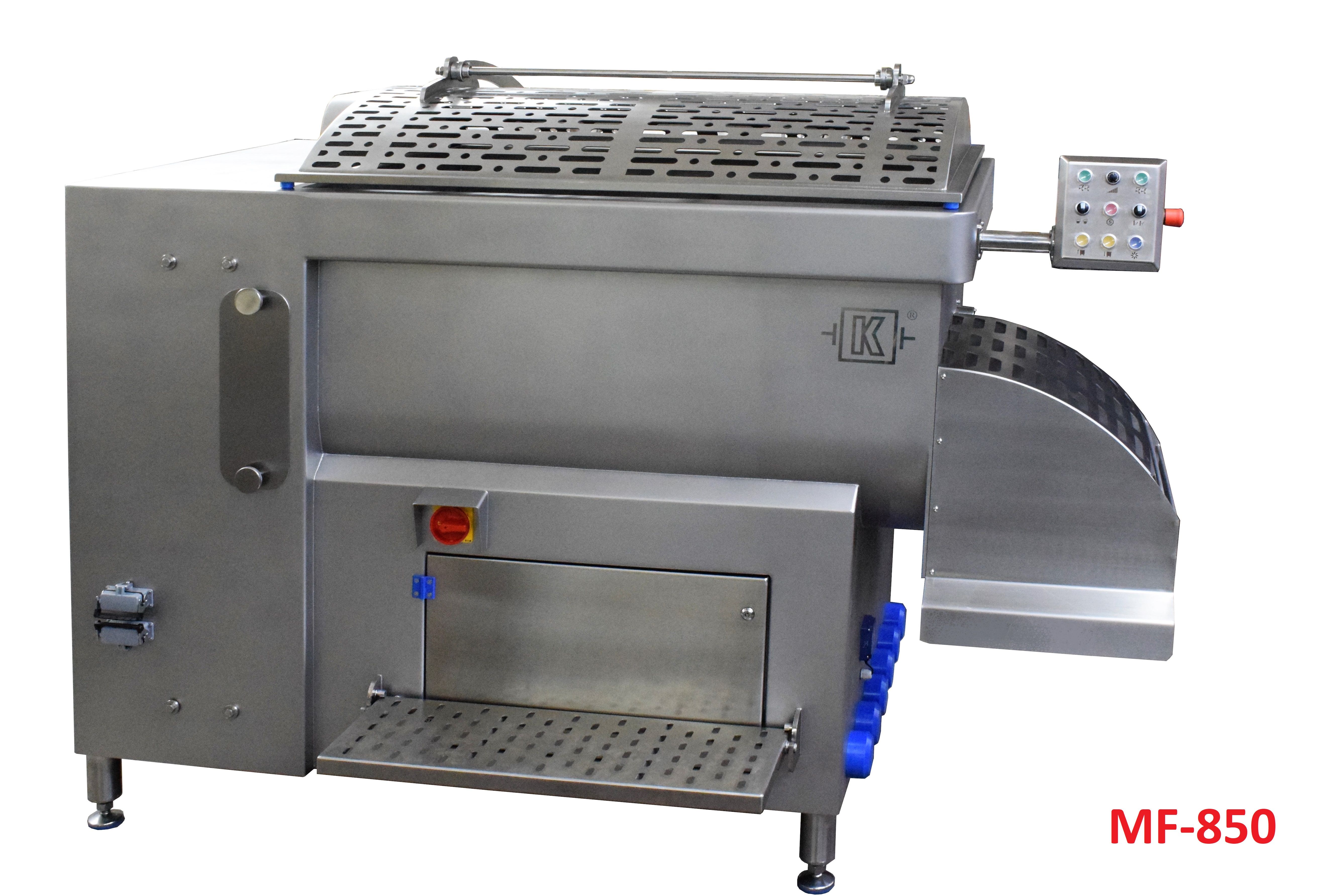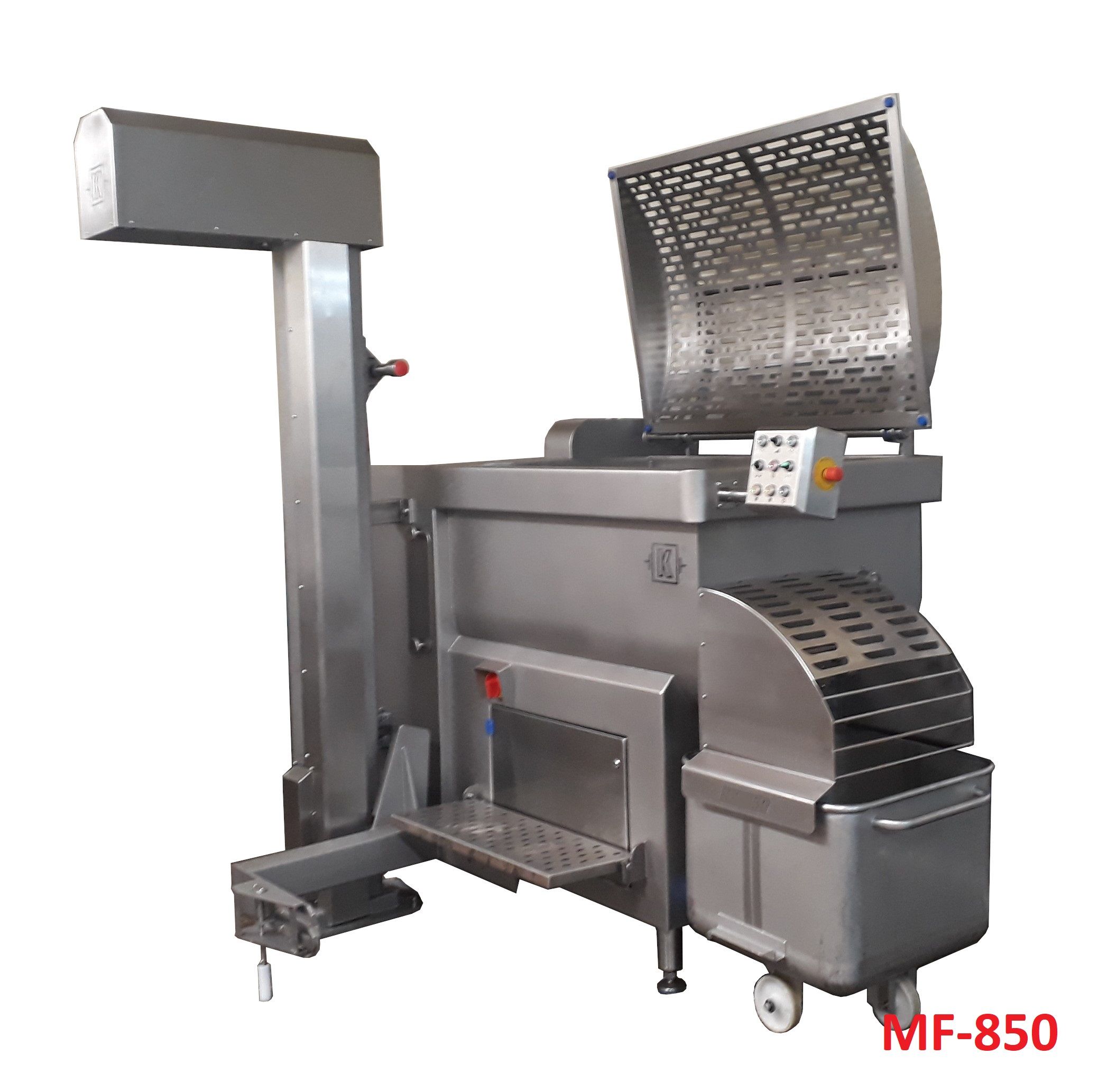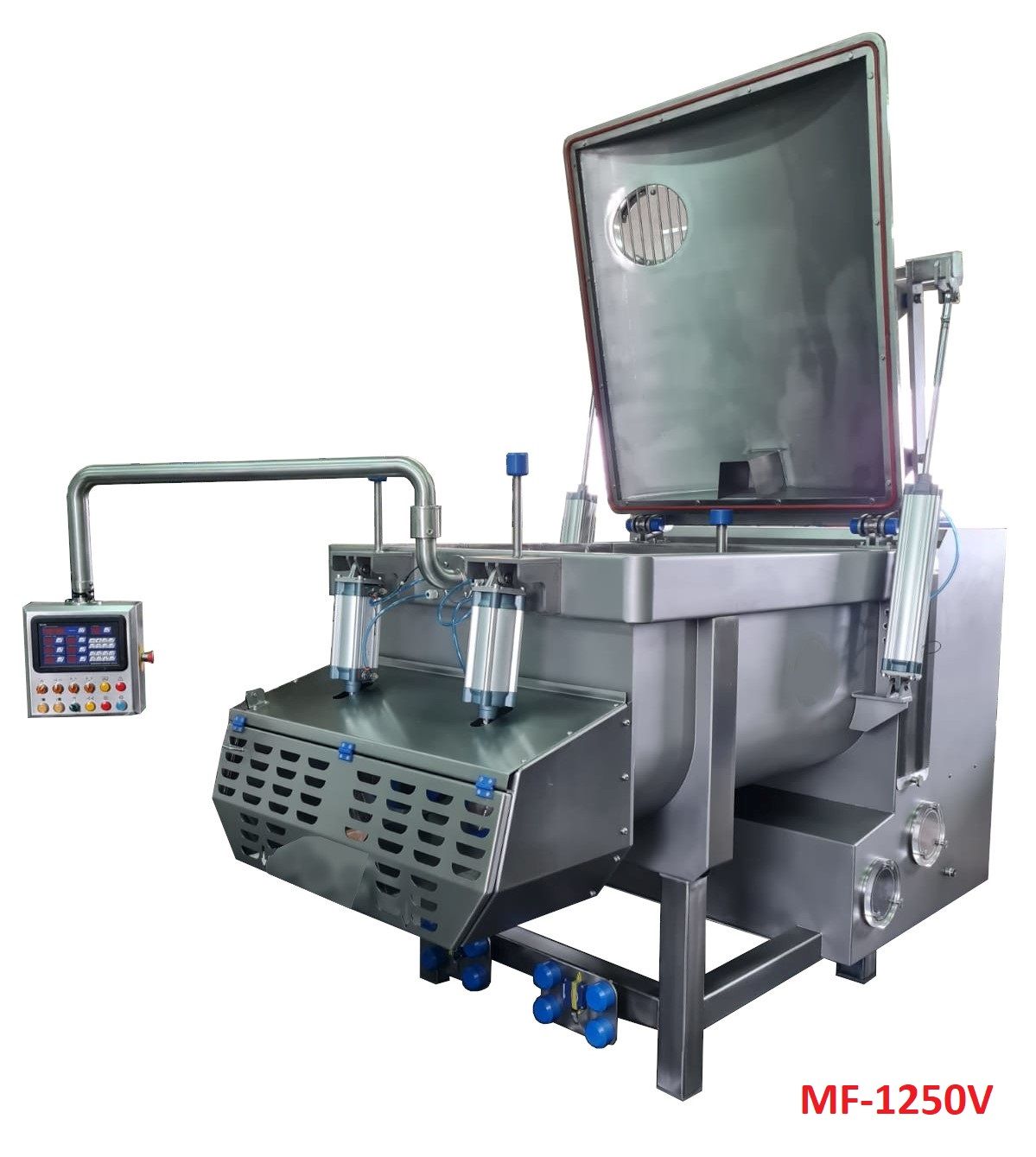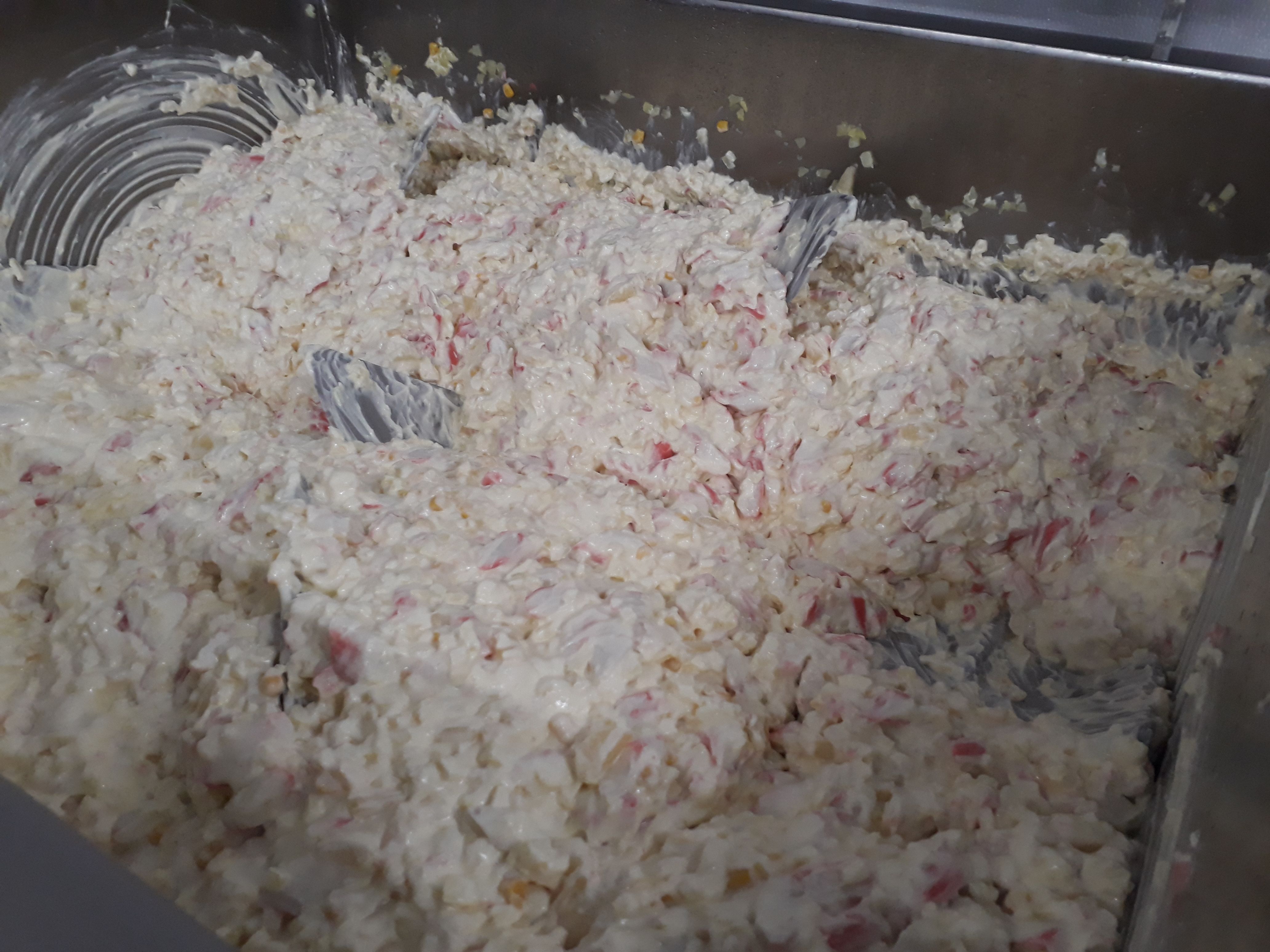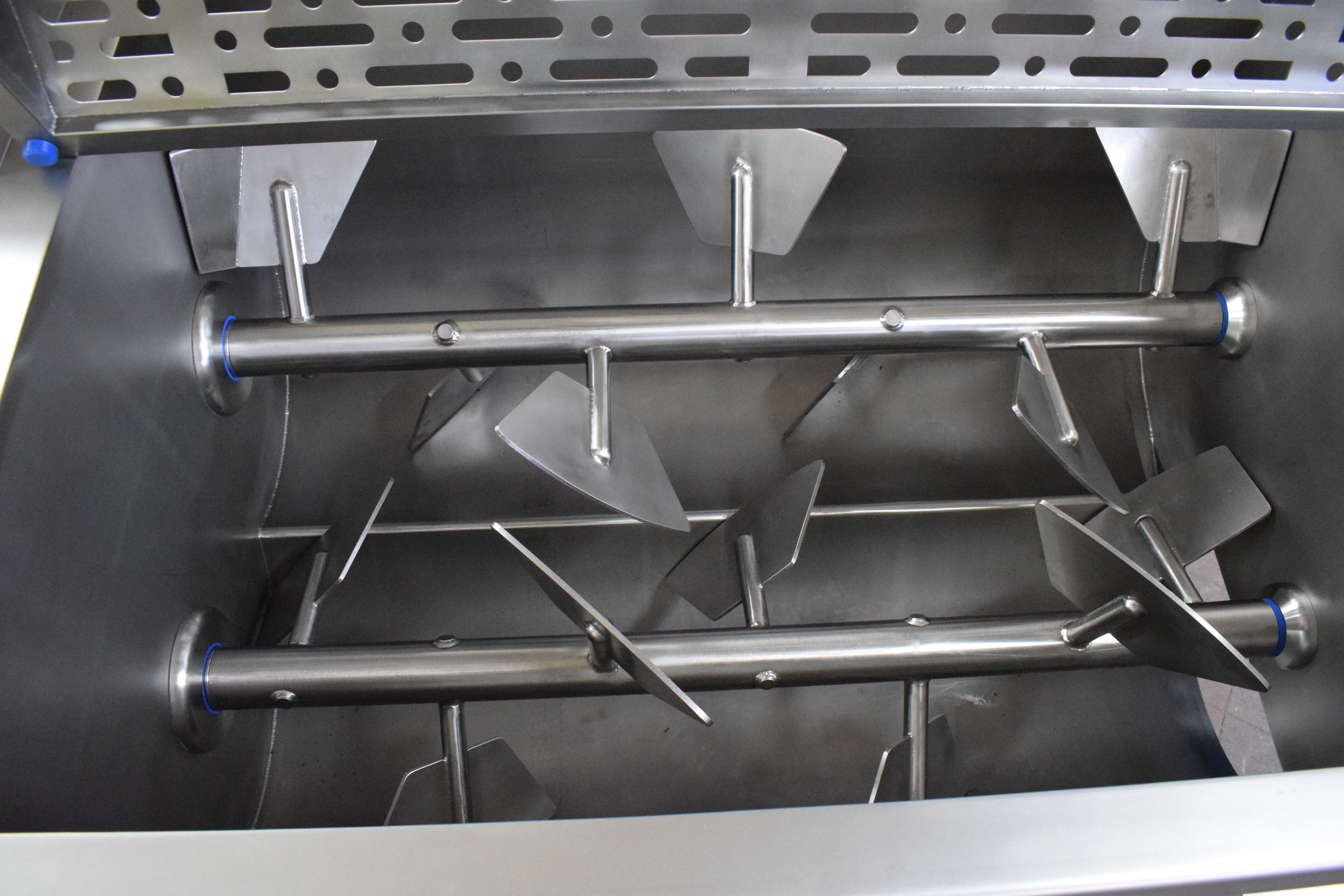 Application: Paddle mixers
Paddle Mixer
Application: The paddle mixer is intended for mixing stuffing in meat, sausage, delicatessen, fish, fruit and vegetable and confectionery plants.
Construction: Stable and solid construction made of stainless steel. The device uses a double system of mixing blades, which allows for thorough and even mixing of all ingredients of the stuffing. Hygienic and ergonomic design ensures easy operation, cleaning and maintenance. A wide range of applications due to the appropriate design of the bowl and shovels. High-quality components.
 Vacuum versions:
The vacuum is available in all offered capacities. In vacuum mixers, the mixing process is accelerated, also increasing the technological scope.
Additional equipment:
Loading column for 200 l trolleys.

Screw feeder

Conveyor belt

Automatic dosing of water, oil and brine

Weighing system

Cooling system
| | | | | |
| --- | --- | --- | --- | --- |
| Type | MF-300 | MF-600 | MF-850 | MF-1250 |
| Volume [l] | 300 | 600 | 850 | 1250 |
| Maximum load [l] | 240 | 480 | 680 | 1000 |
| Drive power [kW] | 3 | 7,5 | 10 | 2 x 5,5 |
| Vacuum pump power [kW] (for vacuum version) | 0,7 | 1,1 | 1,1 | 1,5 |
| External dimensions A / B / H [mm] | 2000/1000/1750 | 2200/1200/1750 | 2400/1200/1850 | 2700/1600/2150 |
| Rotational speed of the stirrers [rpm] | 5 ÷ 40 | 5 ÷ 40 | 5 ÷ 40 | 5 ÷ 40 |
| Approximate weight (basic version) [kg] | 600 | 850 | 1150 | 1500 |