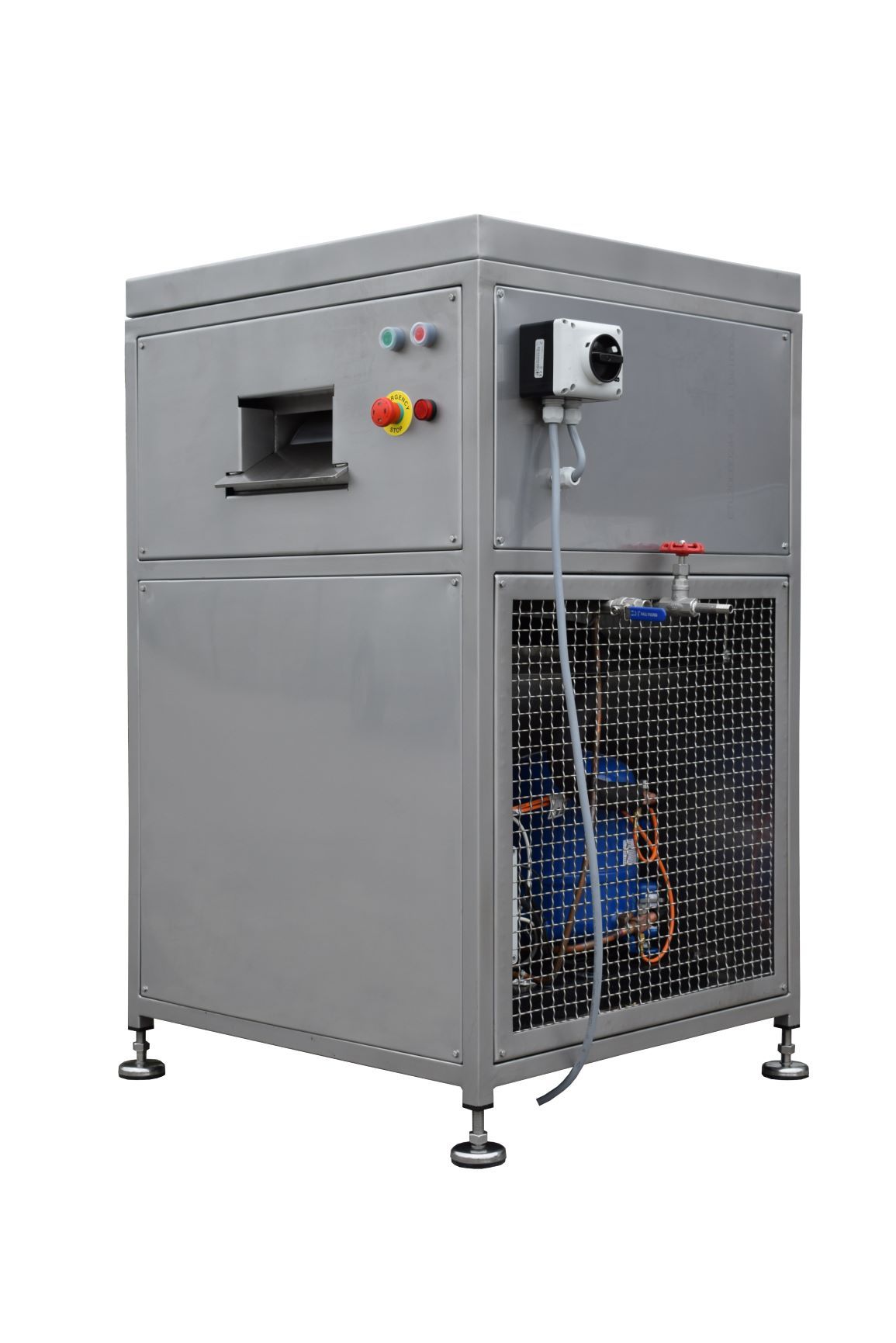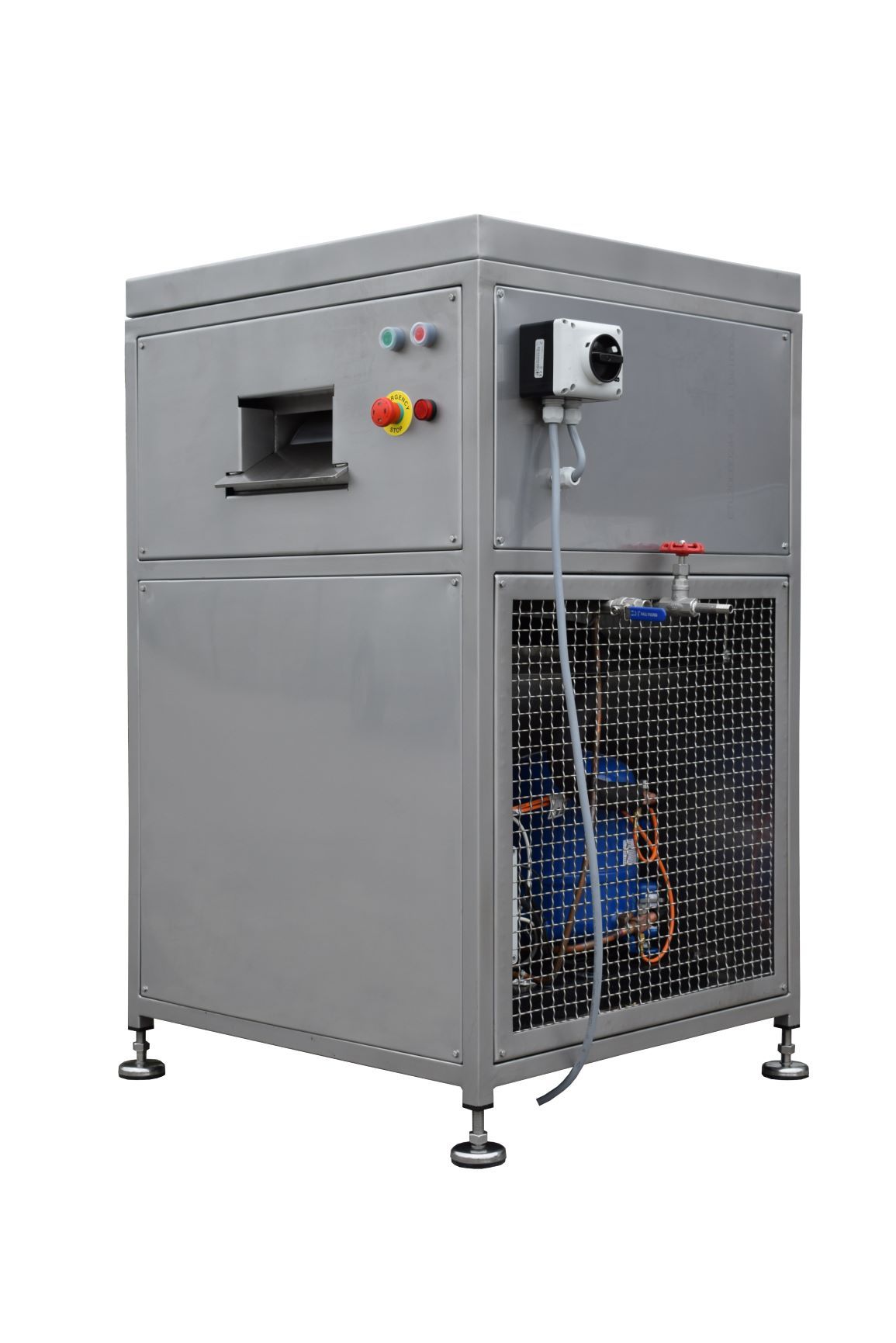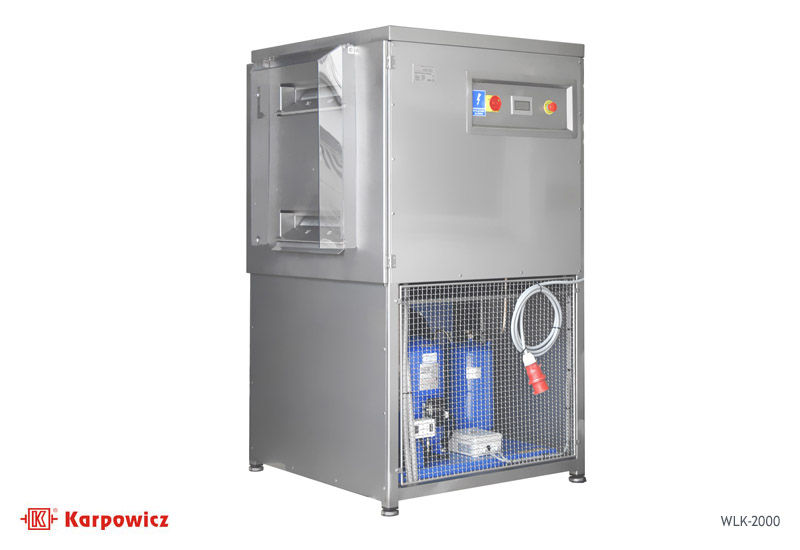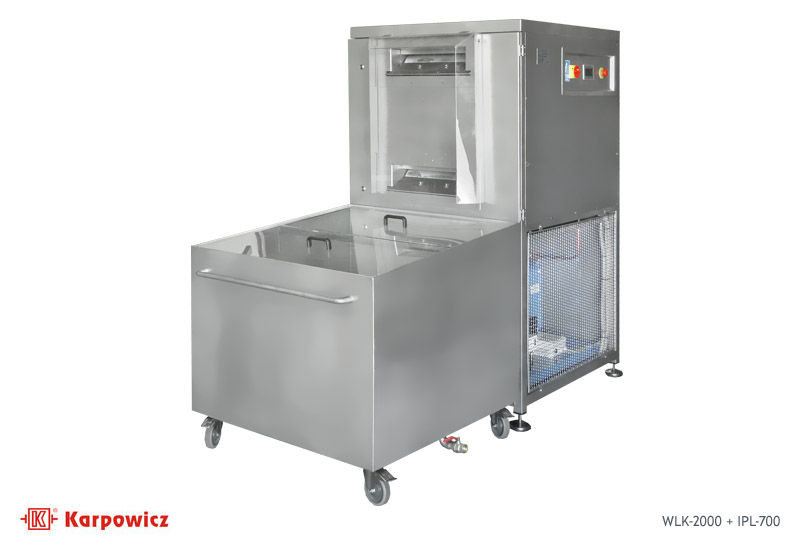 Application: Ice generators
Flake Ice Generator type: WLK
Application: Flake Ice Generator is used for producing ice in flake forms. Flakes with temperature of about –9⁰ C and width of 0,8 mm are ideal for use in meat processing appliances and as coolers.
Construction: Flake Ice Generator is free-standing appliance, made of acid-resistant steel, with cooling unit built-in or installed outside of casing.
Features: Automatic protection against excessive ice in the container, the lack of water supply, phase failure.
| | | | | |
| --- | --- | --- | --- | --- |
| Generator type | WLK-400 | WLK-600 | WLK-1000 | WLK-2000 |
| Overall dimensions A / B / H [mm] | 760/760/1225 | 925/900/1444 | 1080/900/1450 | 1440/1080/1520 |
| Effective output [kg/24hr] (ambient air temp. 15°C, water temp. 10°C) | 400 | 600 | 1000 | 2000 |
| Refrigeran | R407 C | R407 C | R407 C | R407 C |
| Gear motor power [kW] | 0,18 | 0,18 | 0,18 | 2×0,18 |
| Compressor power [kW] | 2,5 | 3,5 | 5 | 9 |
| Water connection | 1/2″ | 1/2″ | 1/2″ | 1/2″ |
| Supply voltage [V] | 400 | 400 | 400 | 400 |
| Unit mass [kg] | 200 | 270 | 340 | 540 |