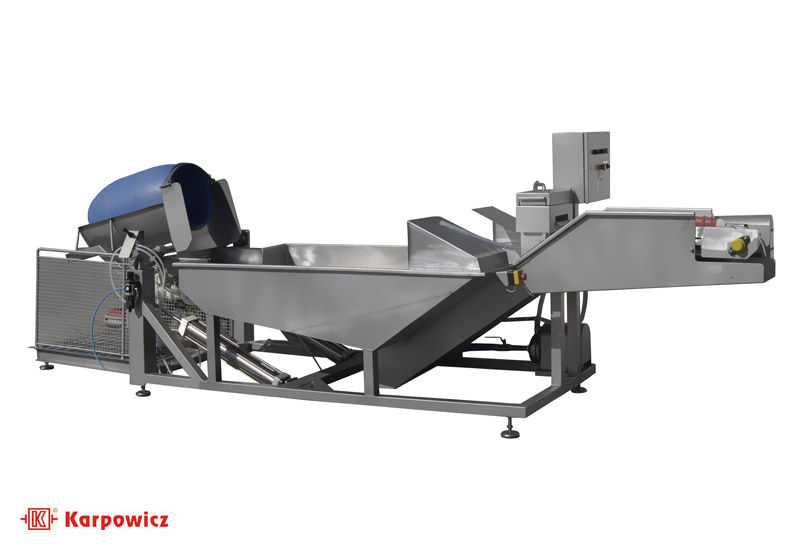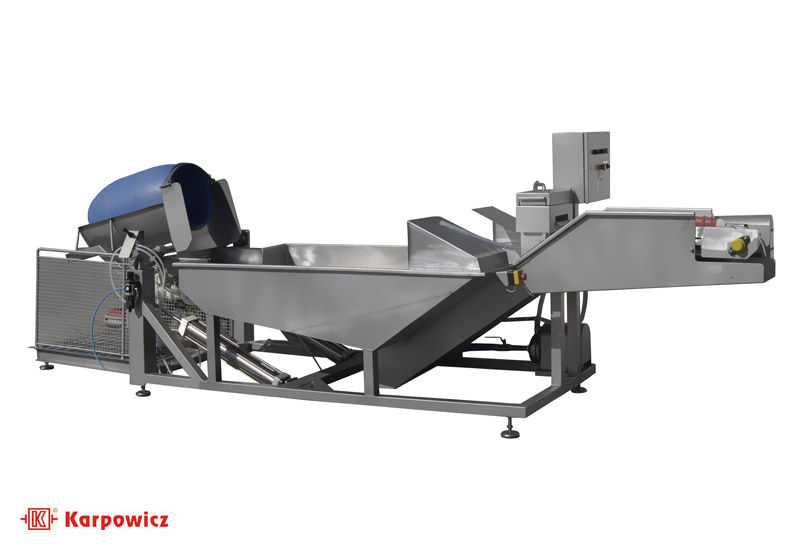 Application: Washing Machines
Fish washing machine
Application: The machine is used for emptying barrels with salted fish, then rinse the fish from spices used during the salting. Used in fish processing plants and distributors of salted fish.
Structure: The structure is made of stainless steel, equipped with a device draining barrels of salted fish to the tank.
How it works: The fish from the tank with brine is transported to the substituted containers or receiving conveyor. Nozzle system spray rinse fish using filtered brine from barrels. Rinsed fish can be used for further production or trade.