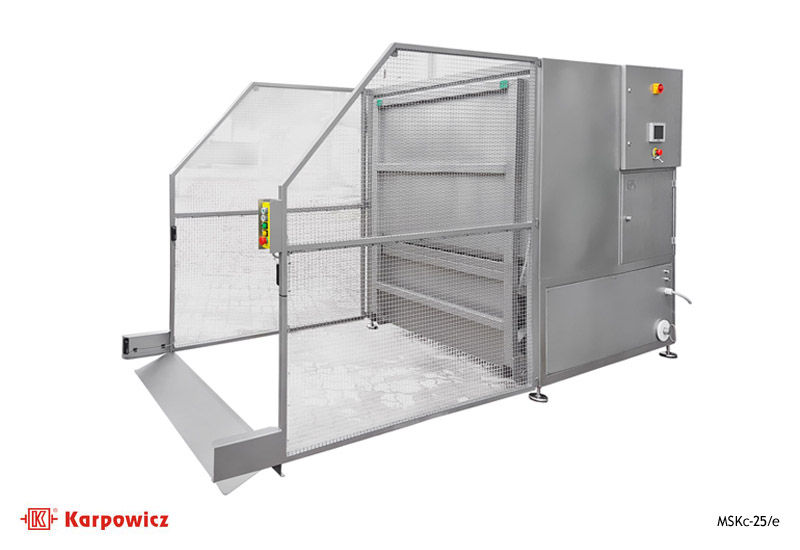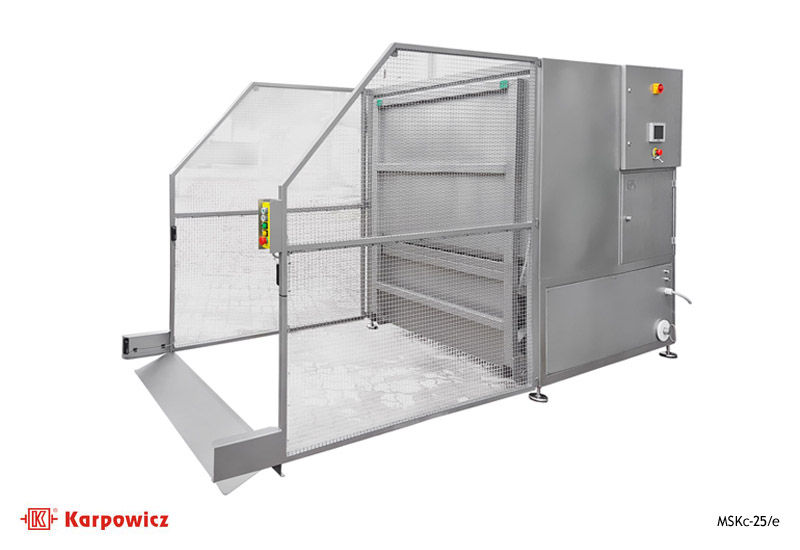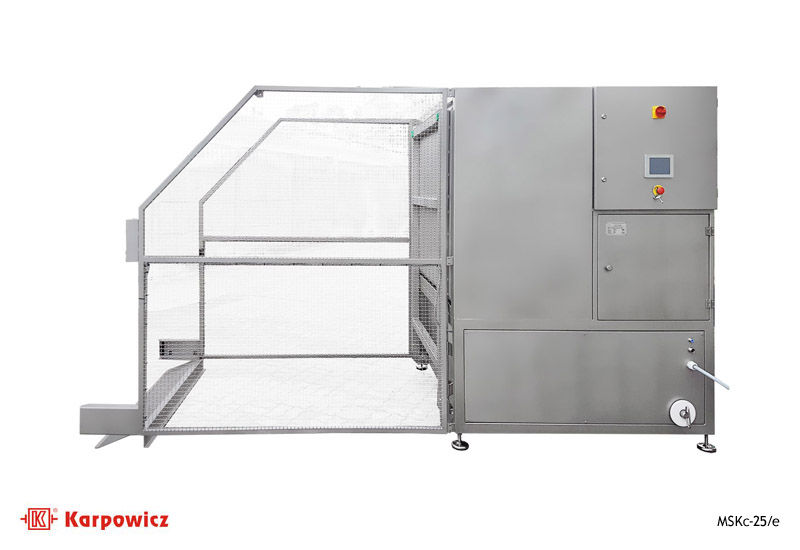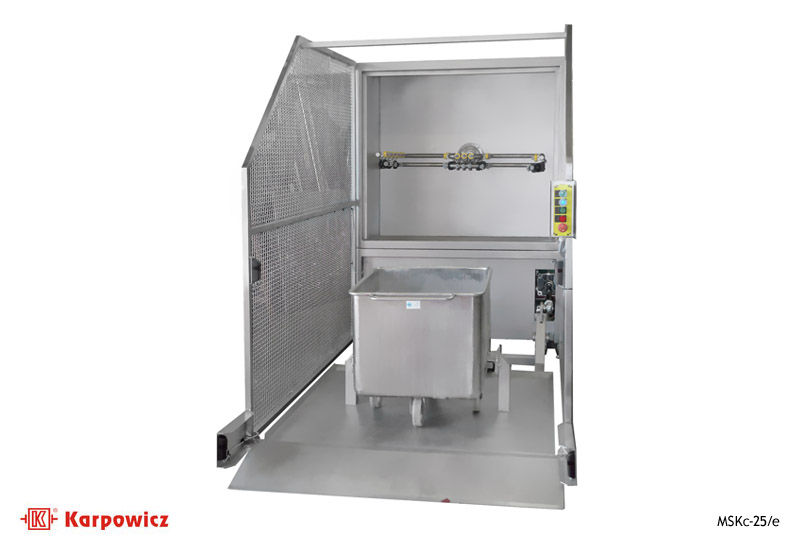 Application: Washing Machines
Buggy washer type: MSKc-25
Application: The machine is used to wash stuffing trolleys (200 liters) up to 25 pcs/hr. Provides highly effective cleaning and disinfection.
Variants of heating: electric, gas burner, oil burner or steam heating [max. pressure – 0.5 bar].
Structure: The structure is made of stainless steel. Two-mantle wash water heating system with a closed water circulation. The device consists of a washing and rinsing chamber with rotating spray arm and nozzle system and cover – lift, which transports trolley into the chamber.
Advantages:
automatic dispensing of detergent;

low energy consumption;

water savings;

High efficiency washing;

high durability and reliability of the heating units;

multilevel security system in operating the equipment and the cleaning process;

loading and unloading mechanism;

closed circuit of water with filtration system;

complete programming and controlling of the cleaning process phases .
| | |
| --- | --- |
| Type | MSKc-25 |
| Efficiency max. [szt./h] | 25 |
| Dimensions with protective cage L / B / H [mm] | 3460/ 1550 / 2100 |
| Electric heating power [kW] | 31,5 |
| Main pump power [kW] | 5,5 |
| Drive power of the washing arm [kW] | 0,25 |
| Power supply [V / Hz] | 3x400V 50Hz |
| Required compressed air pressure [bar] | 6 |
| Type the detergent dispenser | automatic (timer) |
| Weight approx [kg] | ~950 |