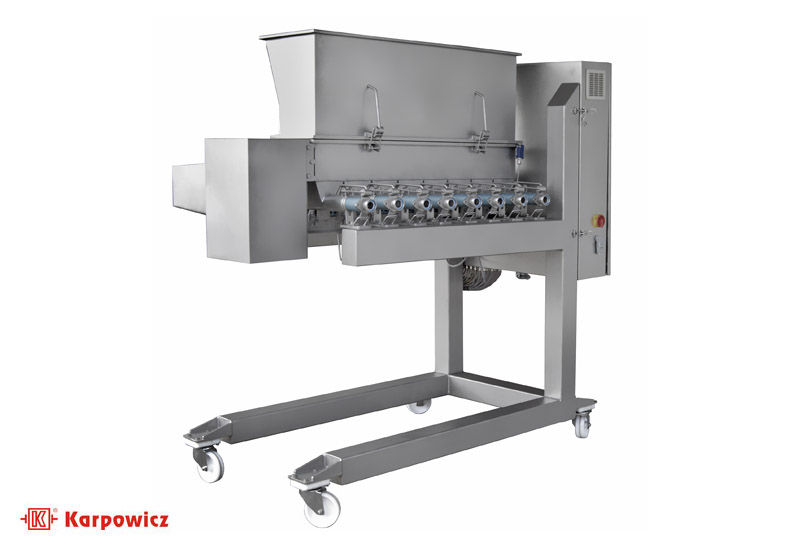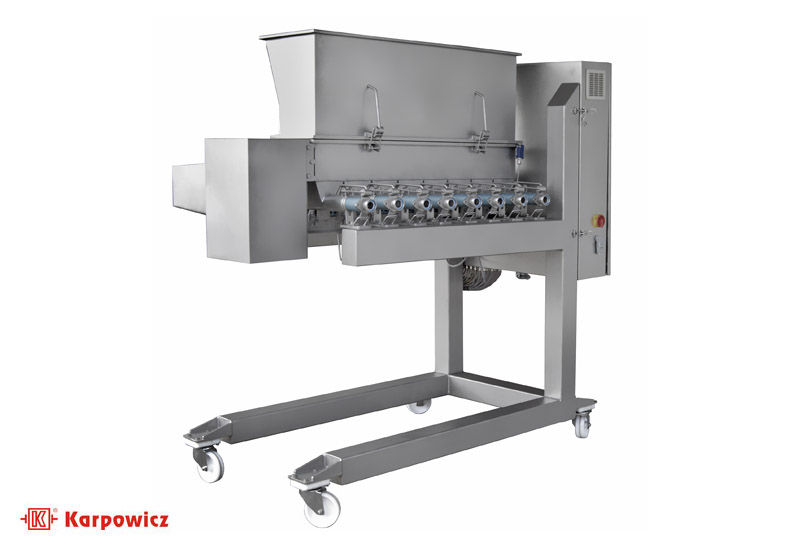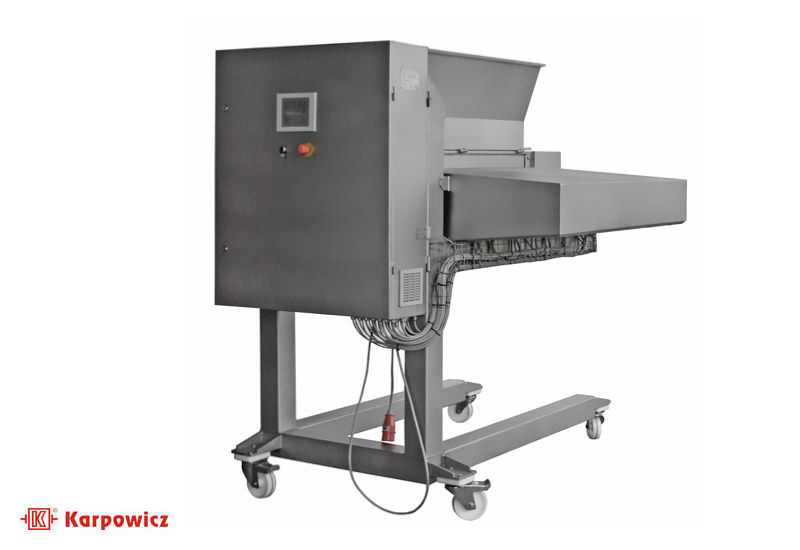 Application: Other machines
Batter dosing
Application: The machine is used in the production of pizzas, dumplings, sweets and other production requires precise dispensingof food products.
Structure: The structure is made of stainless steel. Dispenser is equipped with microprocessor control and an adequate number of metering pumps and dispensing nozzle adapted to the appropriate type of production.
How it works: The machine dispenses precisely for example sauce for base of pizza, a thick stuffing on ribbon of dough for the production of dumplings or whole, intact fruit.
Dispensers design individually according to customer needs.