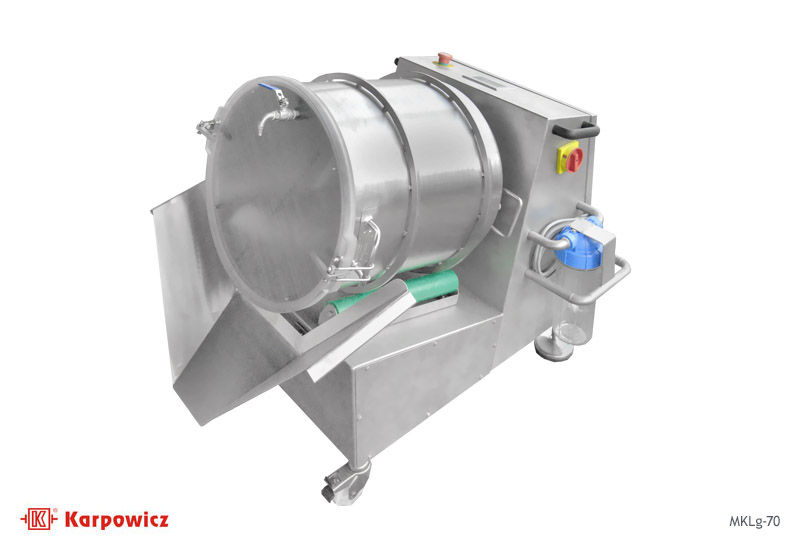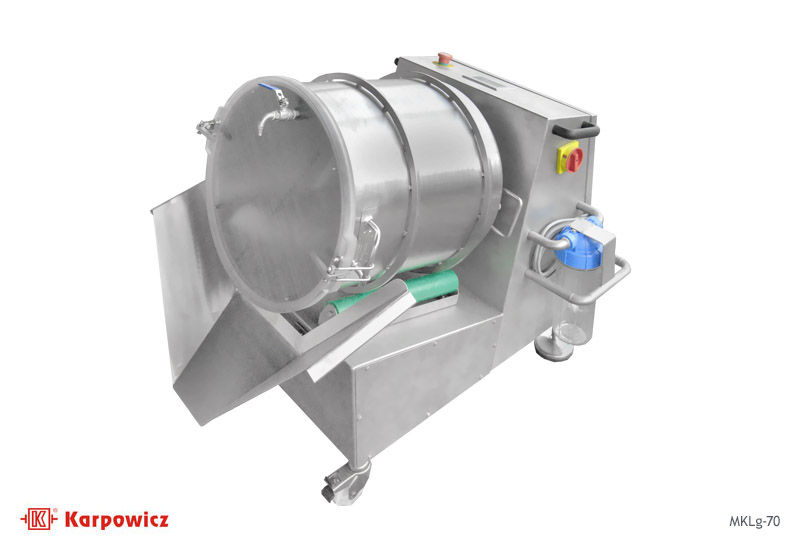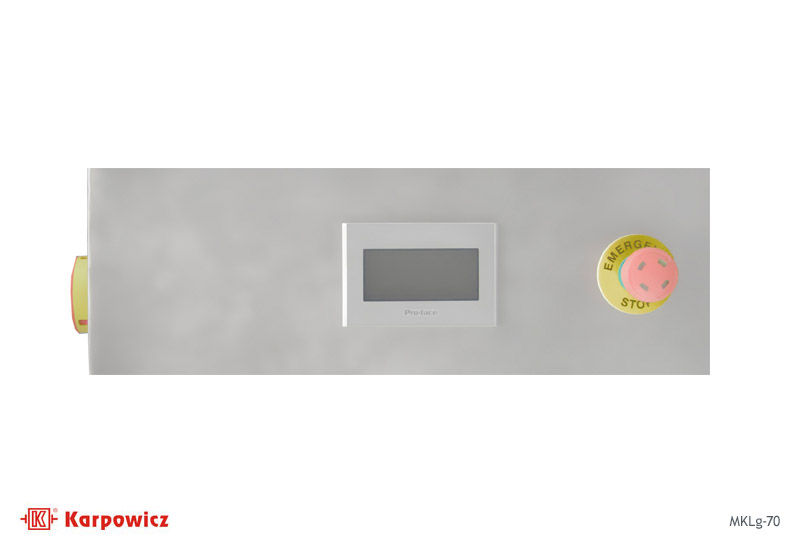 Application: Vacuum Massagers
Gourmet Food Vacuum Tumbler type:MKLg
Application: Tumbler has universal application – with easy replaceable blades, can be used to vacuum plasticization different types of meat, meat processing, the delicatessen, restaurants, also for mixing herbs, spices, salad, salads, meat stuffing, etc.
Construction: Construction of the tumbler is made of stainless steel. Tumbler tank is removable and can be moved for construction purposes. The drum lying obliquely massage uses 2 sets of spiral-shaped blades – to massage or mixing products. The drum is equipped with a massage in a comfortable hermetic and transparent cover for easy observation of the process of massaging or mixing. Unloading is mechanically load after starting the rotation of the drum in the opposite direction. Drum speed is continuously adjustable and can be set to cycle to the left and right sides, the length of cycles continuously adjustable.
Advantages:
loading charge to 70% by volume;

ease of maintaining hygiene;

replaceable blades enable universal use of the device;

possibility to observe process during operation.
| | |
| --- | --- |
| Type of massager | MKLg-70 |
| Tank capacity [l] | 70 |
| Charge mass [kg] | 40 |
| Massager drive power [kW] | 0,25 |
| Vacuum pump power [kW] | 0,1 |
| Overall dimensions A / B / H [mm] | 900 / 680 / 1000 |
| Drum rotational speed [r.p.m.] | 0 ÷ 10 |
| Approximate weight [kg] | ~100 |