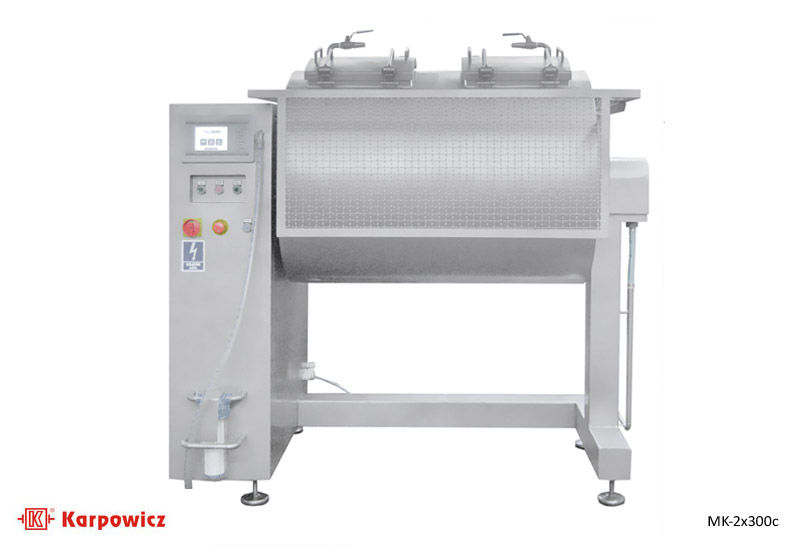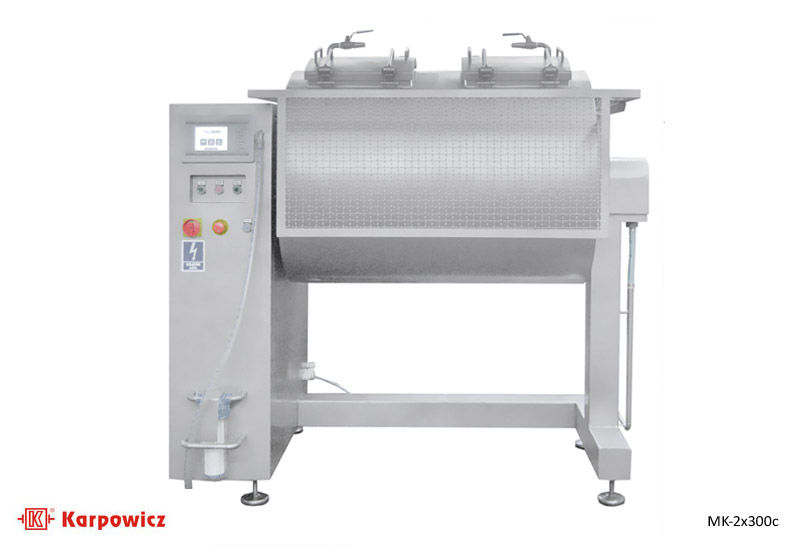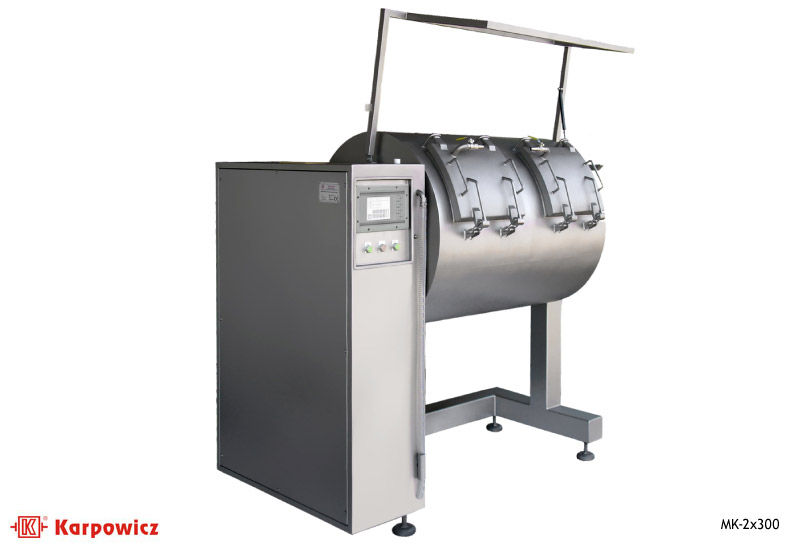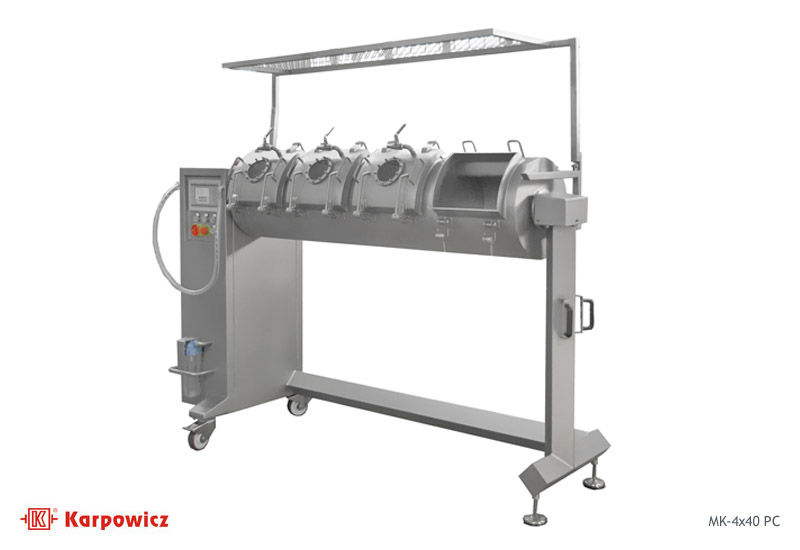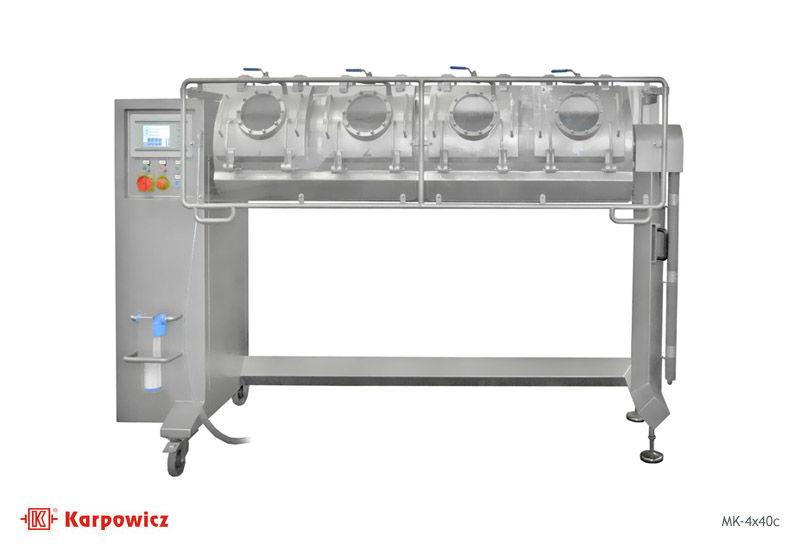 Application: Vacuum Massagers
Vacuum Massager type: MK
Application: Tumbler is designed for vacuum plasticizing different kinds of meat during curing in the production of meat and smoked meat. Multichamber drums provide massage different products in one device. Through the use of cooling massaging drum it is possible to reduce the massaging time while improving the quality of manufactured products. Loading batch can optionally be mechanized.
Features: microprocessor controller, programmable functions: autostart, massaging drum speed, working time, break time, total time of massaging, vacuum degree for each massaging phase, the temperature of batch for tumblers with cooling. The patented system of batch cooling and multichamber massaging drum.
Rules of functioning: Meat assigned to pickling and massaging is loaded to tank with pickling mixture. After pumping air out of tank and programming of parameters of technological process, process of massaging starts. After massaging meat falls down gravitationally to placed container.
Caution! Loading of the charge to 70% capacity of the tank. The multichamber vacuum tumbler is adjusted manually.
| | | | | | | |
| --- | --- | --- | --- | --- | --- | --- |
| Type of massager | MK-4×40 | MK-250 | MK-600/MK-2×300 | MK-900/MK-3×300 | MK-1200/2×600 | MK-2000 |
| Tank capacity [l] | 4×40 | 250 | 600/2×300 | 900/3×300 | 1200/2×600 | 2000 |
| Overall dimensions L / B / H [mm] | 2400/ 1000/ 1650 | 1000/ 1100/ 1650 | 1650/ 1200/ 1650 | 2250/ 1200/ 1750 | 2400/ 1200/ 1850 | 2800/ 1450/ 2200 |
| Massager drive power [kW] | 0,37 | 1,1 | 1,5 | 2,2 | 2,2 | 4 |
| Vacuum pump power[kW] | 0,75 | 0,75 | 0,75 | 1,1 | 1,1 | 1,1 |
| Cooling unit power [kW] (refers to version with cooling drum) | 1,2 | – | 1,5 | 1,7 | 1,7 | 2,2 |
| Drum rotational speed (does not refer to standard version) | 1 ÷ 9 | 1 ÷ 9 | 1 ÷ 9 | 1 ÷ 9 | 1 ÷ 9 | 1 ÷ 9 |
| Approximate mass [kg] | ~370 | ~450 | ~700/~770 | ~750/~800 | ~900/~1000 | ~1300 |